HBO unimpressed by Trump's Game of Thrones meme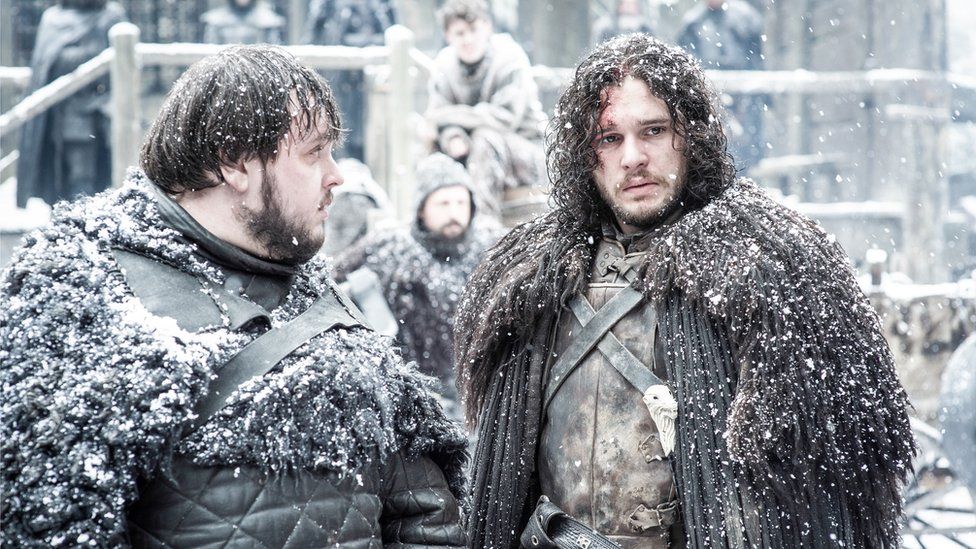 The term 'sanctions' will turn off all but the most devoted current affairs nerds. But add a Game Of Thrones meme, and BAM!, it's social-media friendly.
The White House did just that on Friday when a picture referencing the hit TV series was posted on President Donald Trump's social media accounts. "Sanctions are coming," it said.
It came after the administration announced it is to reinstate all US sanctions on Iran removed under the 2015 nuclear deal.
HBO, the US network that produced Game of Thrones, was unimpressed, saying: "We were not aware of this messaging and would prefer our trademark not be misappropriated for political purposes."
Social media users quickly picked up on the meme and ran with it, usually hitting back with their own nerdery.
"How do you say trademark abuse in Dothraki," one wrote, referring to the fictional language used in the fantasy series.
Others made their own memes.
One involved a photoshopped image of Robert Mueller, the former FBI chief who is leading the inquiry into whether the Trump 2016 election campaign colluded with Russia.
Others predicted further indictments would be served by the special counsel's team.
Others expressed their frustration with the presidency.
Game of Thrones cast members too opposed the use of their show's imagery.
Sophie Turner, who plays Sansa Stark on Game of Thrones, simply wrote, "Ew."
Others implied the use of a meme to announce a foreign policy affecting millions of lives was inappropriate.
His "Sanctions Are Coming" GoT tweet is so absurd. I can't even believe that it's real. I can't believe that I can still be surprised by how ridiculous this man is while the Republicans sit idly by.

— deray (@deray) November 2, 2018
The move came before the mid-term elections on 6 November, timing that did not escape the notice of some.
"As my model predicted, the Friday before election day is dominated by Trump tweeting a Game of Thrones meme," wrote journalist Andrew Prokop.
But many others approved of the Trump post.
"That's my President! We love u! Keep making America great!" wrote one Instagram user.