Nabra Hassanen: Virginia man admits murder of teenage girl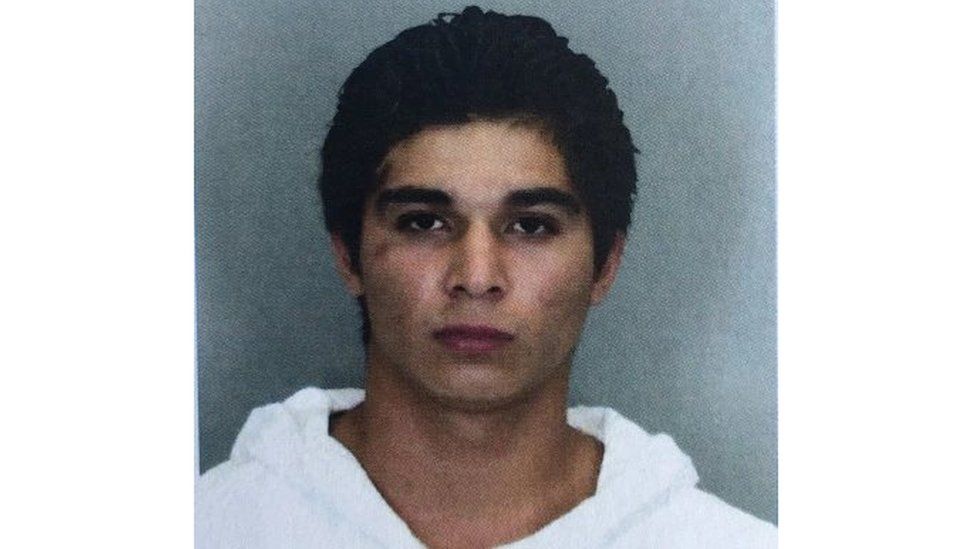 A Virginia man has pleaded guilty to the rape and murder of a 17-year-old Muslim girl whom he attacked near a mosque during Ramadan.
Darwin Martinez Torres, 25, assaulted Nabra Hassanen on 18 June 2017 in Sterling, about 30 miles (48km) west of Washington DC.
Torres admitted all eight counts in a plea deal that will spare him the possibility of the death penalty.
Investigators said they found no evidence it was a hate crime.
Nabra and her friends were walking back to the All Dulles Area Muslim Society (ADAMS) mosque after a pre-dawn, fast-food meal when Torres pulled over in what police described as a road rage incident.
The construction worker drove at the group, ramming his car into the curb.
He followed the group in his car as they ran into a parking lot before jumping out wielding a baseball bat. He attacked Nabra and pulled her into his car.
Police said they found Torres hours later, circling the area with blood stains in his vehicle.
He eventually confessed and led police to where he dumped her body in a pond in Loudoun County, Virginia.
Nabra died of blunt force trauma, according to a medical examiner.
ADAMS Center spokeswoman Hurunnessa Fariad said in a statement emailed to the BBC: "We are confident that justice will be served for Nabra and her family."
"We pray that the sentencing of Mr Torres will bring peace and closure to the family and friends of Nabra Hassanen and allow for them to heal with loving memories of a smiling and gracious young lady."
Nabra's death sparked widespread concerns over the safety of Muslim Americans.
Her parents told US media they were certain Nabra was targeted because of her faith, but investigators said the incident was not a hate crime.
Across the country, hundreds joined vigils in her honour.
As Torres entered the packed court for a preliminary hearing last October, Nabra's mother threw a shoe at the defendant, and her father lunged at him, shouting: "You killed my daughter!"
He will now be sentenced to life in prison.
His defence team had argued he is intellectually disabled with a low IQ.
Originally from El Salvador, US media report he is suspected of being in the country illegally.