Jamal Khashoggi: Canada levels sanctions on 17 Saudi nationals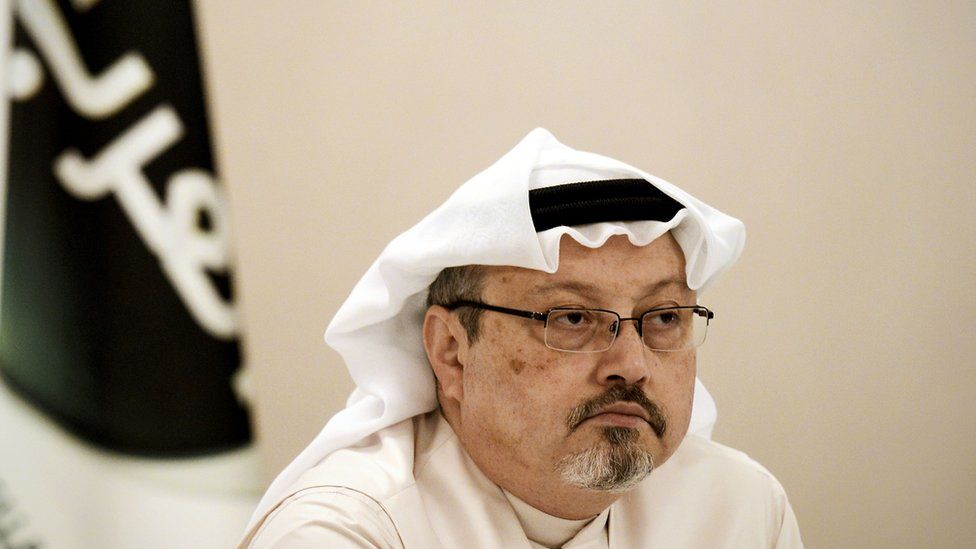 Canada has imposed sanctions on 17 Saudi nationals allegedly linked to the murder of journalist Jamal Khashoggi.
The sanctions will freeze the assets of those individuals in Canada, said the country's foreign minister in a statement.
They will also be barred from entering into Canada.
Canada joins France, the US and Germany in imposing targeted sanctions related to the murder of the prominent Saudi journalist.
The sanctions announcement comes as world leaders, including the Saudi crown prince, gather in Buenos Aires for the G20 meeting.
The sanctions target Saudi Arabian nationals who are, in the opinion of the government of Canada, responsible for, or complicit in, Khashoggi's killing, Foreign Minister Chrystia Freeland said in the statement.
Khashoggi was killed on 2 October in the Saudi consulate in Istanbul.
Saudi Crown Prince Mohammed bin Salman was not on the list of the 17 individuals sanctioned by Canada.
"The murder of Jamal Khashoggi is abhorrent and represents an unconscionable attack on the freedom of expression of all individuals," Ms Freeland said.
"Those responsible for Jamal Khashoggi's murder must be held to account and must face justice."
Canada says it is also currently reviewing its arms sales to Saudi Arabia.
G7 nations and other world leaders have called for an investigation into the journalist's death.