Teacher who denied Santa will not return to school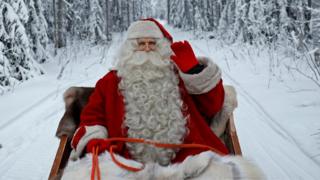 A substitute teacher who told first grade pupils in New Jersey that Santa Claus does not exist will not be returning to the school.
Officials said the educator also debunked the Tooth Fairy and the Easter Bunny to the Cedar Hills School class of six and seven year olds.
Montville Schools Superintendent René Rovtar confirmed the teacher would no longer work in the district.
The substitute teacher's identity has not been revealed.
Ms Rovtar previously said she was "troubled and disheartened by this incident".
She explained that she understood the importance of "childhood wonder", and posted on Twitter to reassure students of her own convictions.
You may also like: