Port Neches: Texas chemical plant blasts lead to evacuation order
About 60,000 people have been evacuated from the area surrounding Port Neches in Texas after a series of huge explosions at a chemical plant.
Footage shows a flash of light before the plant was engulfed by flames. One video shows the door of a nearby house being blown off its hinges.
Three employees were injured in the initial explosion.
The first blast at 01:00 local time (07:00 GMT) on Wednesday was followed by a series of secondary explosions.
It is not yet known what caused the blast, which was felt 30 miles (48km) away from the TPC Group plant.
A further large blast took place at 14:00 on Wednesday - sparking the evacuation order.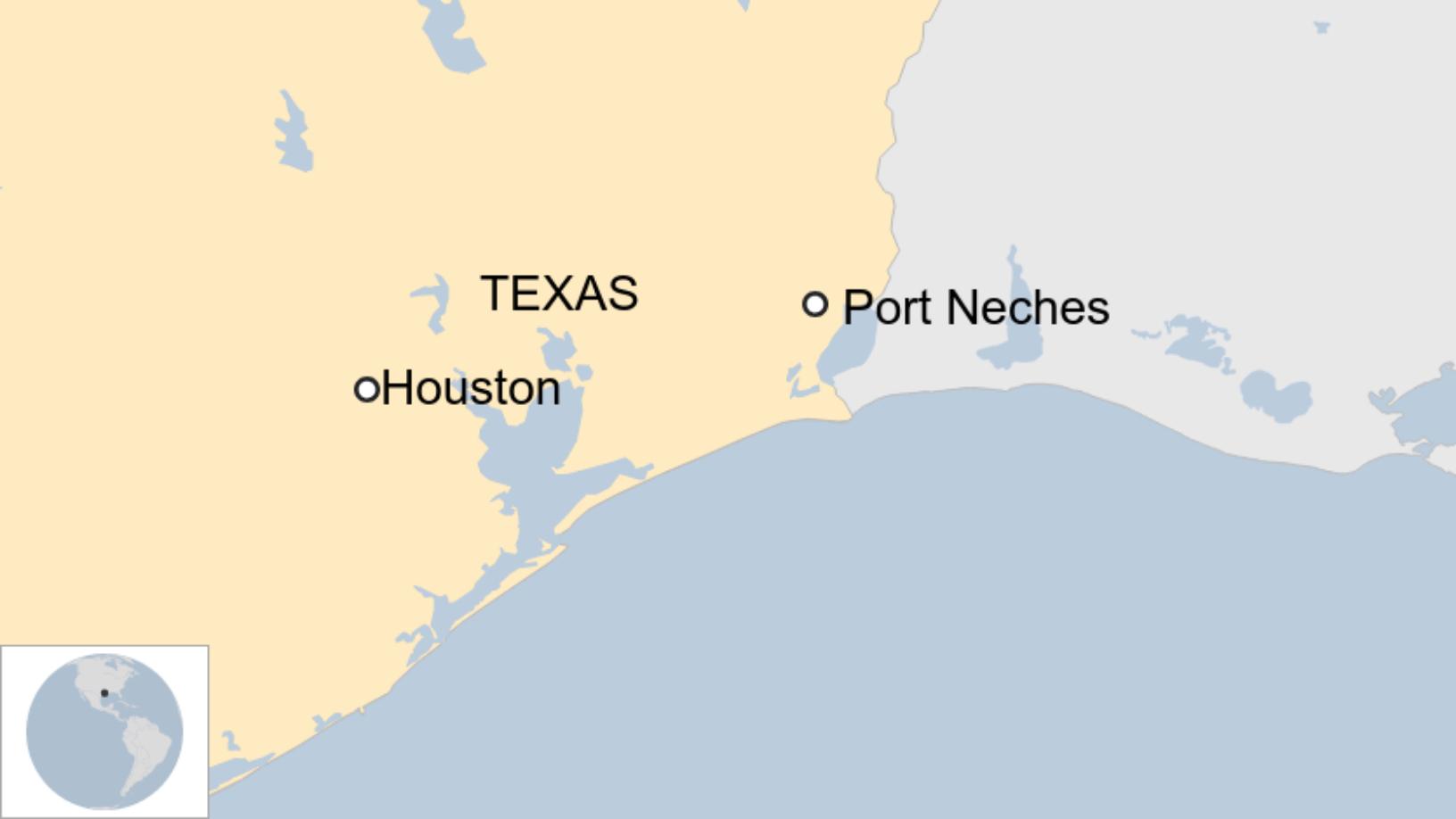 The mandatory evacuation zone covers a 6.4 km (4 mile) radius of the facility, including the towns of Port Neches, Groves, parts of nearby Nederland and Port Arthur.
Officials said they were not sure when evacuated people would be able to return to their homes.
TPC Group said in a statement that it has activated its emergency response plan and requested assistance from Port Neches Fire Department.
Ryan Mathewson said: "We were the closest house to the plant. We woke up covered in glass doors blown in but we got out safe."
Crystal Holmes, captain at the Jefferson County sheriff's office, said two employees were pulled from the plant. They have been taken to hospital.
"There is search and rescue inside the plant but there is also damage to nearby homes so we'll be going door to door checking on these people and their homes," she said.
Toby Baker, executive director of the Texas Commission on Environmental Quality, said there was an "unacceptable trend of significant incidents" in the region.
The plant is located on a 218-acre site about 145 km (90 miles) east of Houston.
It processes petrochemicals which are used to make rubber and resins. According to the company's website, the plant can produce 408,233 tonnes of chemicals.
In a statement, TPC said: "We cannot speak to the cause of the incident or the extent of damage.
"Right now, our focus is on protecting the safety of responders and the public, and minimising any impact to the environment."