FBI arrests suspected neo-Nazis ahead of Virginia gun rally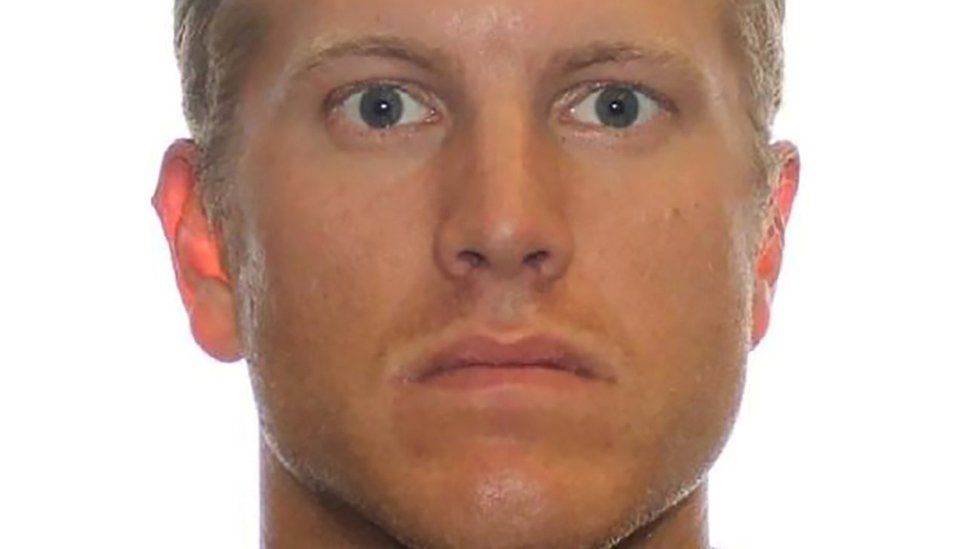 The FBI has arrested three suspected members of a neo-Nazi hate group who planned to travel to a pro-gun rally in Virginia on Monday.
One was a Canadian army reservist who was fired in August over ties to hate groups and has been suspected missing since, Canadian police told the BBC.
Virginia governor Ralph Northam has declared a state of emergency in the city of Richmond ahead of the rally.
He said law enforcement believed there was a threat of violence.
Governor Northam on Thursday announced a ban on guns in the state's Capitol area in Richmond from Friday until Tuesday, citing threats of violence made ahead of the rally. The order also covers other weapons such as knives and sticks.
He said some of the violent rhetoric seen online was reminiscent of that seen before the deadly Charlottesville rally in 2017, at which a 32-year-old counter protester, Heather Heyer, was killed by white nationalist James Fields.
FBI in Baltimore, Maryland charged Brian Lemley, 33, and William Bilbrough, 19, with transporting and harbouring aliens. They charged Mr Lemley and Canadian Patrik Mathews with transporting a firearm and ammunition with intent to commit a felony.
The FBI alleges that Mr Mathews entered the US illegally at the Manitoba/Minnesota border. All three are accused of being members of a white supremacist group known as The Base.
According to the criminal complaint filed with the state's attorney general, The Base's members discussed in encrypted online chatrooms "recruitment, creating a white ethno-state, committing acts of violence against minority communities (including African-Americans and Jewish-Americans), the organization's military-style training camps, and ways to make improvised explosive devices".
Monday's rally was planned by the Virginia Citizens Defence League (VCDL), a pro-gun-rights group, to protest gun control legislation that is expected to pass in the new year. VCDL said it was expecting 50,000 people to attend the protest.
The BBC is not responsible for the content of external sites.
Skip twitter post by Ralph Northam
Allow Twitter content?
This article contains content provided by Twitter. We ask for your permission before anything is loaded, as they may be using cookies and other technologies. You may want to read Twitter's cookie policy, external and privacy policy, external before accepting. To view this content choose 'accept and continue'.
The BBC is not responsible for the content of external sites.
End of twitter post by Ralph Northam
Democrats won control of the Virginia state legislature last autumn, for the first time since 1994, and have made gun control a key part of their platform, especially in light of last summer's shooting at Virginia Beach, which killed 12.
Mr Northam, who is also a Democrat and has been governor since 2017, tried to get gun control measures passed to no avail this summer, before the election.
"We're real (expletive) Nazis and they can't do s—- to us but wait for us to put em against the wall," Mr Mathews allegedly wrote in an online encrypted chatroom.
He subsequently disappeared, and RCMP were still looking for him on 2 September, when they found his car abandoned about five miles (8 km) away from the Minnesota border.