Deadly tornadoes kill 24 and flatten buildings in Tennessee
Two powerful tornadoes that ripped through central Tennessee on Tuesday killed 24 people, according to the state's Emergency Management Authority.
In Nashville, Tennessee's biggest city, the tornadoes caused widespread damage to homes and other buildings.
The storm hit after midnight and moved so quickly that many people sleeping didn't have time to take shelter, US media report.
The number of missing people decreased from 88 on Tuesday to 22 on Wednesday after search and rescue efforts continued overnight, Putnam county Mayor Mayor Randy Porter said.
An earlier death toll of 25 was revised after one person's death was found to be unrelated to the storm.
The scene in Nashville is "like a war zone", one resident told the BBC.
One couple in Cookeville told CBS that they tried to shelter in their bathtub.
"We were flying in the air, into the trees back there, where once we hit those trees, the house... it just exploded. The house just disintegrated," Seth Wells said.
"I have no clue how we survived, it was like Wizard of Oz."
Much of the damage is centred in Putnam County - 80 miles (130km) east of Nashville - where 18 deaths, including five children, were reported.
In Wilson County, three people died, as well as two people in Davidson County and one in Benton.
A state of emergency remains in place, and several counties are working to clear debris and fallen trees.
Five shelters are open, and about 40,000 people remain without power.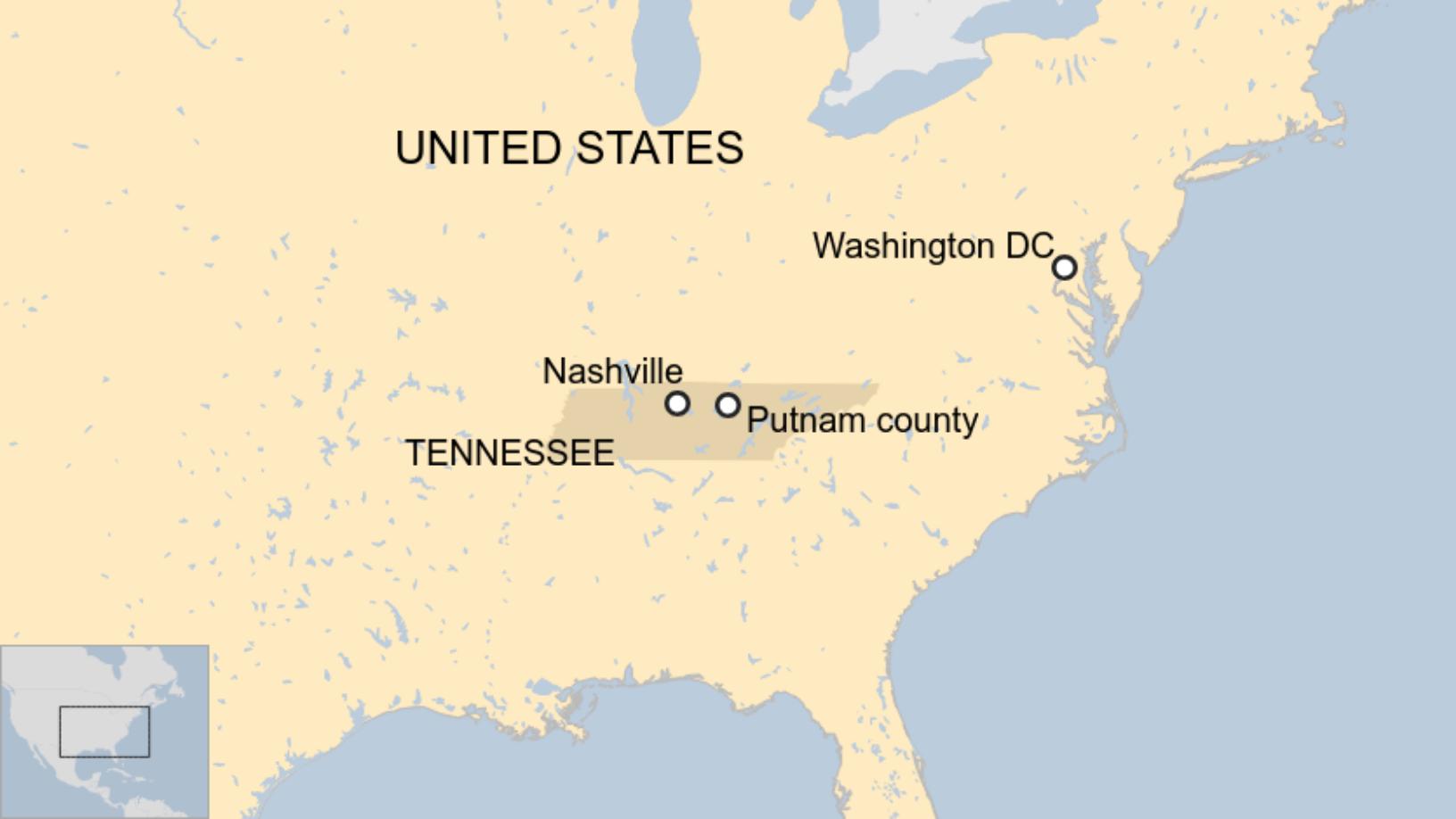 Nashville's Emergency Operations Centre said it had opened a shelter with running water in a farmers' market to help displaced residents.
Nashville Mayor John Cooper said the city was "devastated" and urged people to "lend a helping hand" to neighbours.
There was also "significant damage" to John C Tune Airport, about eight miles from the city centre, the airport said.
The National Weather Service reported that winds of 165mph hit Nashville. The storms were the deadliest to hit Tennessee since 2011, according to the Weather Channel.
Music stars Taylor Swift and Dolly Parton tweeted their support for those affected.
"My heart is with everyone in Tennessee who has been affected by the tornados. Sending you my love and prayers," wrote Taylor Swift.
The city's schools, courts and transport lines closed on Tuesday because of the damage, officials said.
Election polling sites located at schools opened for Super Tuesday, but four polling stations were moved.
Tennessee was one of 14 US states holding primary contest votes on Super Tuesday to select a Democratic nominee to stand in November's presidential election.