George Floyd death: Violence breaks out amid US protests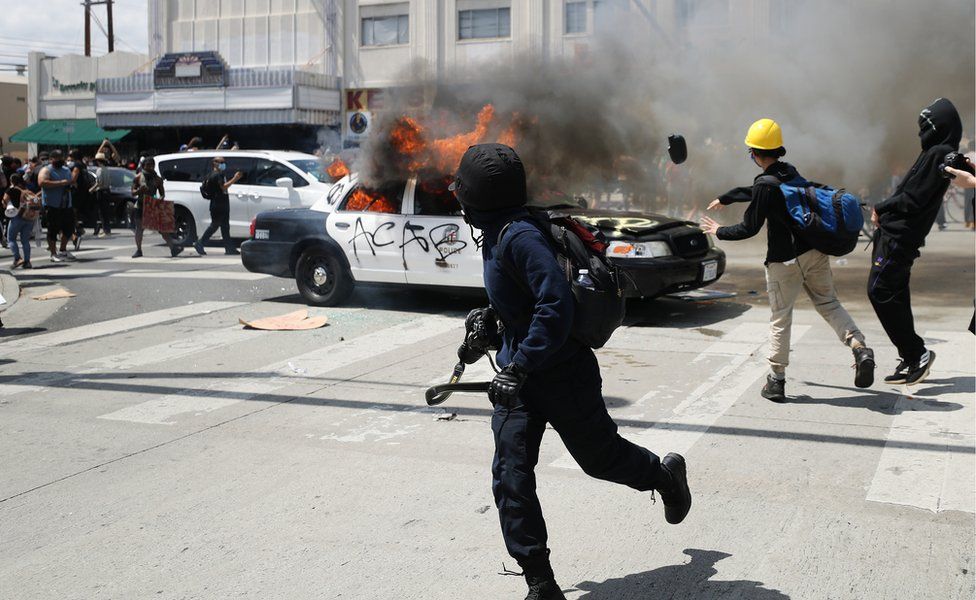 Violence has broken out again in the US as protests continue across the country over the killing of an unarmed black man by police in the state on Minnesota on Monday.
George Floyd died in police custody while an officer kneeled on his neck to pin him down.
In Minnesota - where he was killed - the state's entire national guard was mobilised on Saturday to try to prevent further trouble.