US election 2020: Do postal ballots lead to voting fraud?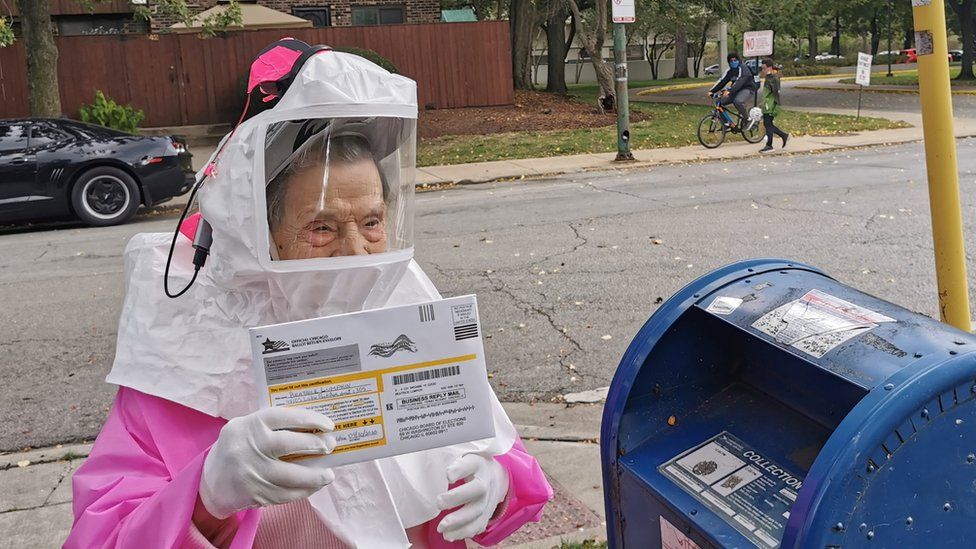 President Trump has criticised the expansion of postal voting in the presidential election, claiming it leads to widespread fraud - but what evidence is there?
The US is in uncharted territory during the coronavirus pandemic with a record number of Americans having voted by post.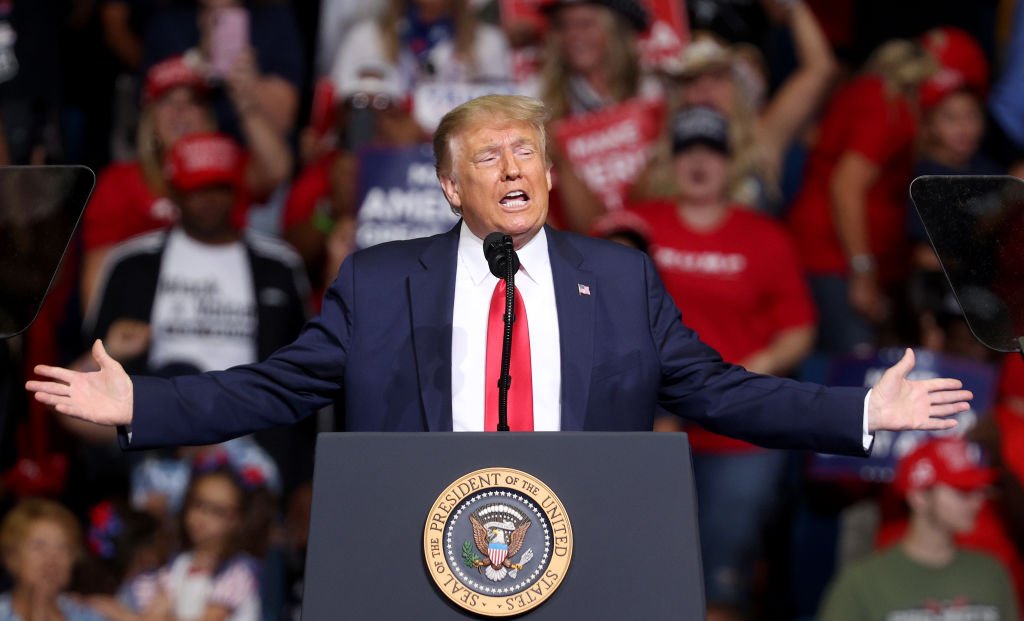 GETTY
Mail-in ballots are very dangerous - there's tremendous fraud involved.
Election authorities and the postal service have been put under immense strain processing the millions of extra ballots.
This has led to claims the system is unsafe and susceptible to manipulation.
Problems at previous elections?
Numerous national and state-level studies have shown that although there have been isolated cases, electoral fraud is very rare.
There have been a few, well-publicised cases, such as in the 2018 North Carolina primary, which was re-run after a consultant for the Republican candidate tampered with voting papers.
And Federal Election Commission head Ellen Weintraub has said: "There's simply no basis for the conspiracy theory that voting by mail causes fraud."
Let's look at some specific examples where fraud has been claimed this year.
Speaking at a rally in mid-October, Donald Trump said: "In Virginia, 500,000 applications were made that were false."
And these applications, to apply for an absentee ballot form, were sent out with the wrong return address.
But the electoral authorities in Virginia say there was no fraudulent intent and the mistake has been corrected.
The Virginia Center for Voter Information (CVI) said: "We worked for weeks to make sure that no Virginia voter was inconvenienced as a result of our printing error."
President Trump tweeted: "In Ohio, 50,000 ballots were wrong, fraudulent - 50,000."
About 50,000 voters did receive the wrong ballot in the post, in Franklin County, Ohio, in early October.
But there is no evidence this was done fraudulently.
And the local elections board said everyone affected was sent the correct voter slip, with safeguards in place to ensure no-one voted twice.
The board said the ballot error had been a "serious mistake".
But in response to the president's tweet, it added: "Our board is bipartisan and our elections are fair - and every vote will be counted."
In New York, nearly 100,000 ballots were resent to voters after some names and addresses were printed incorrectly.
In Michigan about 400 postal ballots listed the wrong running mate for President Trump - the Libertarian Party's Jeremy Cohen instead of Mike Pence. President Trump claimed in September this had been deliberate. But the Michigan secretary of state said it had been an error and "impacted voters immediately received an accurate ballot and guidance to ensure their vote counts".
Once again you're wrong. This was an unintended computer glitch that was caught & quickly corrected. Suggesting otherwise is false & misleading. Impacted voters immediately received an accurate ballot & guidance to ensure their vote counts. And my name, again, is @JocelynBenson. https://t.co/qmlPusZEwi

— Jocelyn Benson (@JocelynBenson) September 17, 2020
In Wisconsin, mail that included some absentee ballots was found in a ditch near the town of Greenville. How this happened remains unclear, despite investigation. The White House alleged fraud.
In Pennsylvania, nine discarded military ballots were discovered. Seven of them, according to the US Department for Justice, "were cast for presidential candidate Donald Trump".
In New Jersey, a mail carrier was charged after dumping hundreds of items of post in a dumpster, including almost 100 election ballots. Once found, the mail was sent on to its intended recipients.
But these were all isolated incidents.
And there remains overwhelming evidence that voting by post is safe and secure.
There are provisions in place to prevent people from impersonating voters or stealing ballots - such as authorities checking that ballots have come from voters' registered address and requiring signatures on envelopes.
These safeguards are being applied to all postal votes.
How is the postal system coping?
In August, the head of the US Postal Service, Louis DeJoy, told lawmakers that the service was "fully capable and committed" to handling postal votes.