Toronto van attack: 'Incel' killer Minassian pleads not criminally responsible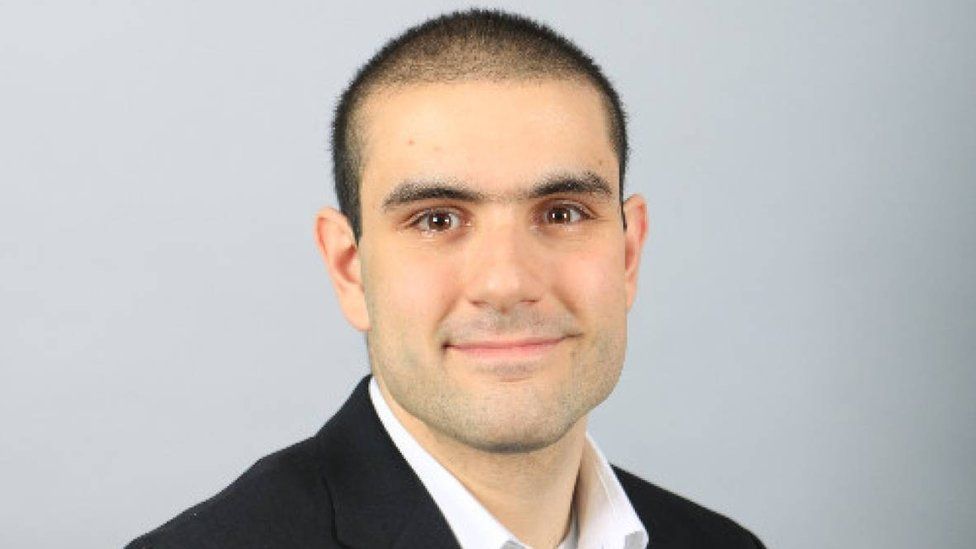 A Canadian man who killed 10 people by ploughing a van into pedestrians in Toronto has pleaded "not criminally responsible" at the start of his trial.
Alek Minassian faces 10 charges of murder and 16 of attempted murder.
The 28-year-old has been linked to the misogynistic "incel" movement, a mostly online group of young men who blame their lack of sexual activity on women.
He has admitted the 2018 attack, but his lawyers argue he is not mentally fit to be held criminally responsible.
His mother has said he has Asperger's syndrome - a type of autism that can make it difficult to understand non-verbal social cues.
Mr Minassian's trial is being held by videoconference before a judge only, not a jury, and is expected to last about four weeks. It was supposed to start earlier this year but was postponed because of the coronavirus pandemic.
The trial is being live-streamed and the accused will appear from prison.
"I'm entering a plea of not criminally responsible on all counts," Mr Minassian told the Ontario Superior Court on Tuesday.
In order for him to not be found criminally responsible, his lawyers will have to prove he has a mental illness that kept him from understanding either what he was doing, or that what he was doing was wrong.
If convicted, he could be sentenced to life in prison.
Eyewitnesses described seeing a white van mount the pavement on Toronto's busy Yonge Street on 23 April 2018 and mow down pedestrians, who ranged in age from 22 to 94.
Mr Minassian was arrested shortly after crashing his van near the scene of the attack.
After being arrested, the suspect told police he was angry at women and had planned the attack as retribution for years of being rejected.
He had praised Elliot Rodger, who killed six people in a 2014 rampage in California and also identified as part of the "incel" movement, online.
"The incel rebellion has already begun," Mr Minassian posted on Facebook minutes before the attack.
The term "incel" is short for "involuntary celibate" and refers to a now-banned group on the discussion site Reddit, where young men discussed their lack of sexual activity and attractiveness to women - often blaming women for the problem and advocating misogyny and violence.