Covid vaccines: Outrage after casino boss jumps queue for jabs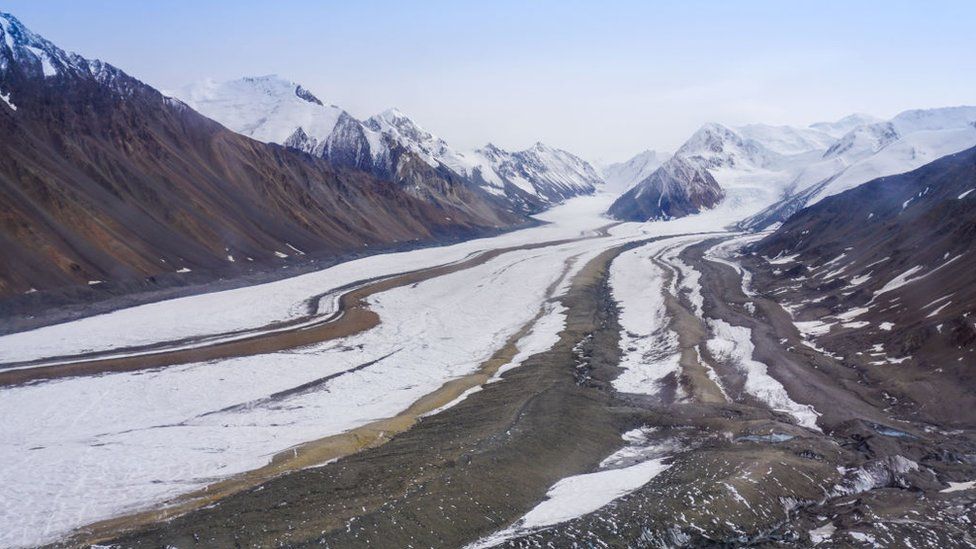 The CEO of a casino company valued at nearly $2bn (£1.6bn) has quit after he and his wife were charged with lying to officials to get a Covid vaccine.
Rod Baker, 55, of the Great Canadian Gaming Corp, and his wife Ekaterina, 32, had travelled to the remote northern Yukon territory for the jabs.
The region, home to many indigenous people, has a faster vaccination rate than in the rest of Canada, data shows.
The couple had posed as motel workers, but were quickly found out by locals.
They were discovered after asking to be taken to the airport straight after the vaccination last week in the small community of Beaver Creek, on the border with the US state of Alaska.
They had flown there by private plane after first arriving in the city of Whitehorse from Vancouver.
"I am outraged by this selfish behaviour," said Yukon's Community Services Minister John Streicker.
"We had not been imagining that someone would go to this sort of length to mislead or deceive," he added.
In a statement to BBC News, the Great Canadian Gaming Corp (GCGC) said that as of Sunday, Mr Baker "is no longer affiliated in any way with the company".
It added that its board of directors has "no tolerance for actions that run counter to the company's objectives and values".
"Any such actions whatsoever that run contrary to the company's core values, that do not comply with GCGC's strict compliance policies in regards to travel, and ensure that the company and its employees follow all health guidance and directions, will not be tolerated," the statement continued.
According to Canadian media reports, Mrs Baker is a Russian-born aspiring actress who has recently appeared in films "Fatman" and "Chick Fight".
Meanwhile, White River First Nation Chief Angela Demit, leader of the local indigenous nation, wrote on her Facebook page: "We are deeply concerned by the actions of individuals who put our elders and vulnerable people at risk to jump the line for selfish purposes."
"It's clear to me that because we are a predominantly indigenous community, that they assumed we were naïve," she told the Washington Post, calling the fines of a few thousand dollars the couple are facing "essentially meaningless" given their wealth.
Janet Vander Meer, who is leading the White River First Nation's coronavirus response team, said in a statement that the couple's actions represent "another example of ongoing acts of oppression against indigenous communities by wealthy individuals that thought they would get away with it".
"Our oldest resident of Beaver Creek, who is 88-years-old, was in the same room as this couple," she told Canada's Global News on Monday.
"That's got to be jail time. I can't see anything less. For what our community has been through the last few days. The exhaustion. It's just mind-boggling."
The community is a five-hour drive from the nearest major hospital, putting residents at a higher risk of death if they contract the virus.
Mr and Mrs Baker were also later fined for failing to self-isolate for 14 days after arriving in Yukon from the city of Vancouver, where they live.
According to the New Hamburg Independent newspaper, the couple was forced to walk back to the Beaver Creek airport after they were unable to get a ride from any of the town's 125 residents.