Friedrich Karl Berger: US deports ex-concentration camp guard to Germany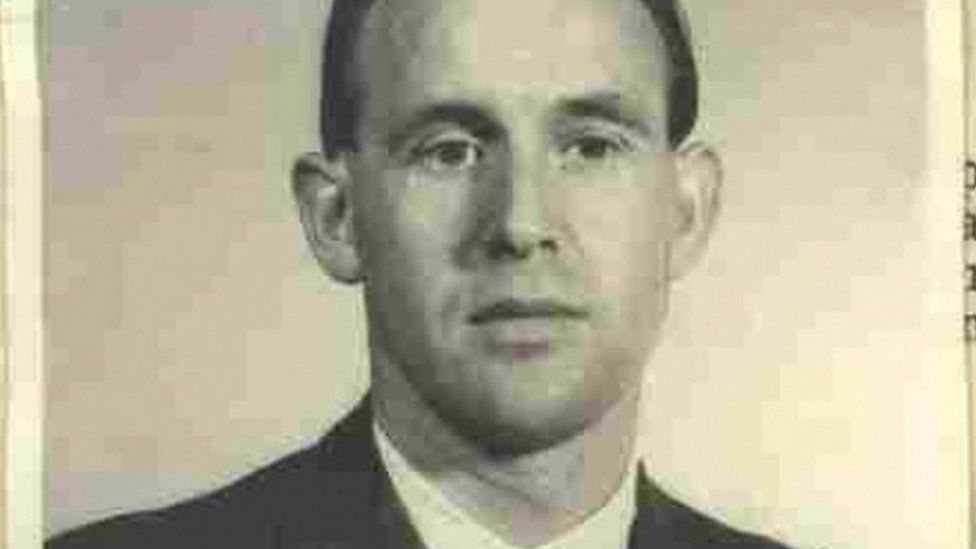 The US has deported a 95-year-old former guard at a Nazi concentration camp to Germany.
Friedrich Karl Berger, who has lived in the US since 1959, was flown out of the country on Saturday and has landed in Frankfurt.
Mr Berger has admitted working as a guard at the Neuengamme concentration camp but said he did not witness any killings or abuse of prisoners.
German prosecutors have dropped their case against him for lack of evidence.
Police are due to question him and it is not clear if he faces further action - his case could be revived depending on what he says.
A US judge last year ordered his deportation, saying prisoners at the camp were held in "atrocious" conditions, working "to the point of exhaustion and death".
During the trial, Mr Berger admitted he had prevented prisoners from fleeing the camp near Hamburg, north Germany.
Acting US Attorney-General Monty Wilkinson said Mr Berger's removal showed the administration's commitment "to ensuring that the United States is not a safe haven for those who have participated in Nazi crimes against humanity and other human rights abuses".
In an interview with the Washington Post, Mr Berger said he had been forced to work in the camp, spent a short time there and carried no weapon.
He expressed astonishment at his looming deportation, saying "after 75 years, this is ridiculous. I cannot believe it. You're forcing me out of my home."
German prosecutors have continued to pursue former Nazi camp officials.