Viral video exposes inequality in NCAA college basketball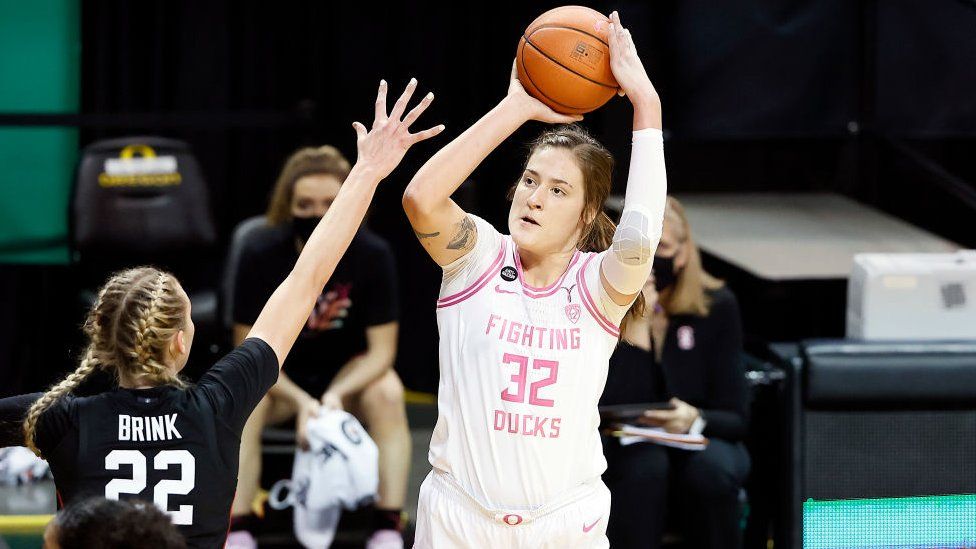 A video from a US college basketball player has gone viral for showing the inequalities between the equipment given to male and female players.
University of Oregon forward Sedona Prince showed the fully-stocked weight room given to men's teams for the annual National Collegiate Athletic Association (NCAA) tournament.
But women were only given one small rack of exercise weights.
The contrast shown in Ms Prince's TikTok brought widespread criticism.
"Wow - come on now!" tweeted NBA superstar Steph Curry, copying in the March Madness and NCAA Twitter accounts. "Yall trippin trippin." The championship tournaments are known as March Madness and began this week.
Women are playing their tournament in San Antonio, Texas, while the men's games are taking place in Indianapolis, Indiana.
"This is outrageous, @NCAA It needs to be fixed. Now," tweeted top Democratic Senator Chuck Schumer.
"I think there's this big misconception that women don't need weights as much as men," Ms Prince, 20, told BBC World Service on Friday.
"And this is so false because our bodies are just important as theirs."
'We need recovery. We need to be strong. The sport we play is extremely physical," she said adding, that the lack of workout equipment made it "apparent how little care there was" for women athletes.
In a conference call with coaches and team administrators ," NCAA VP of women's basketball Lynn Holzman acknowledge "we fell short".
She also pledged that the women's facilities would be upgraded by the weekend.
Ms Prince said that she is grateful for the league's apology.
"It does mean a lot that they are acknowledging it and talking about it and then realising that they made a mistake," she said.
"It means a lot that they're recognising that now."