Virginia governor signs bill to abolish death penalty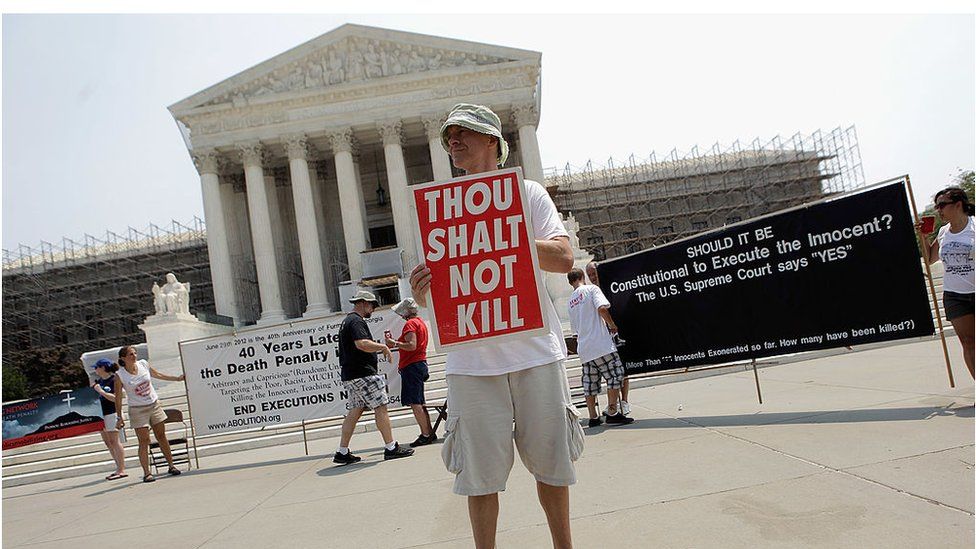 Virginia has become the first Southern US state to abolish the death penalty after its governor signed into law a bill that ends capital punishment.
Governor Ralph Northam said the repeal would stop a "machinery of death" with a history of racial disparities.
It comes at a time of renewed national debate on the topic of executions.
Virginia has executed more people than any other state except Texas since capital punishment was upheld by the Supreme Court in 1976.
Since then, the vast majority of executions have taken place in the Southern US states that made up the former slave-owning Confederacy.
Executions are still authorised in 27 states across the country, though several have enacted a moratorium on carrying the punishment out.
A federal moratorium was ended by former President Donald Trump, who resumed them on a federal level last year after a 17-year hiatus. Some 13 people were put to death in a matter of months - including six executions carried out after his election defeat.
During his presidential campaign, Joe Biden vowed to end the federal death penalty and encourage states to follow suit, but has not addressed the issue as president.
Virginia has used the death penalty nearly 1,400 times since its days as a colony, according to the Death Penalty Information Center.
Democrats, who control the state legislature, pushed for its repeal, arguing it had disproportionately hurt people of colour, the mentally ill and the poor.
At the bill signing, Mr Northam noted 296 of the 377 people executed by the state in the 20th century were black.
The last two men on death row in the state, both black, will now see their sentences converted to life in prison without parole.
The United Nations says 170 of its 194 member states have abolished executions in law or practice and the US has faced repeated international criticism over its failure to do so.