Chicago police urged to share bodycam video in fatal shooting of boy, 13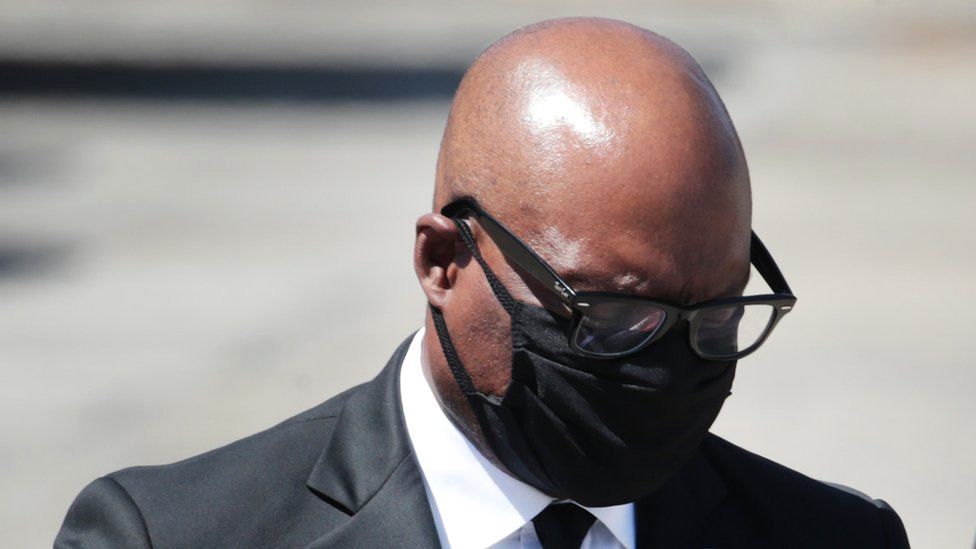 A 13-year-old boy has been shot dead by police in Chicago in what officials said was an "armed confrontation", leading to calls for footage of the incident to be released.
Adam Toledo was killed after officers were alerted to gunshots in the city's Little Village area in the early hours of Monday, police said.
His identity was revealed on Thursday.
"We must release any relevant videos as soon as possible," Chicago Mayor Lori Lightfoot tweeted.
"The facts and the circumstances around this case are under investigation, but we must ask ourselves how our social safety net failed this boy," she added in a series of tweets.
As a mother of a 13-year-old myself, I can only imagine the incredible pain this boy's parents are experiencing at this moment. My heart goes out to them.

— Mayor Lori Lightfoot (@chicagosmayor) April 1, 2021
Shortly after 02:00 local time (07:00 GMT) on Monday, officers were deployed to the Little Village area in Chicago's West Side following an alert of "multiple gunshots", which they received via a detection system known as ShotSpotter, the Chicago police department said.
When they arrived, the officers "observed two subjects" in an alley, who then attempted to flee the area, causing the officers to pursue them, department spokesman Tom Ahern said.
One man, 21-year-old Ruben Roman, was detained, but the other individual - Adam Toledo - was fatally shot in the chest, police said.
A handgun was recovered at the scene, they added.
In a statement on Thursday, Chicago Police Supt David Brown called for the release of "any and all video, including body-worn camera footage, related to the incident, as permitted by law​s pertaining to juveniles".
We fully support the investigation being conducted by @ChicagoCOPA, and ​adamantly call for the release of any and all video, including body-worn camera footage, related to the incident, as permitted by law​s pertaining to juveniles. pic.twitter.com/vJ3JuroITx

— Chicago Police Superintendent David O. Brown (@ChiefDavidBrown) April 1, 2021
"The specifics of the incident, including the comprehensive use of force investigation, are being investigated by COPA (the Civilian Office of Public Accountability)," he said.
Supt Brown expressed his condolences to the family and said the officer involved in the incident had been placed on administrative leave for 30 days.
COPA confirmed that it was investigating the shooting, which it said had been captured by a police body camera. It added, however, that it was not permitted to release the footage without a court order because a minor was involved.
"COPA has been in contact with the Toledo family and will provide the family a review of all video materials," it added.