US restaurants face ketchup packet shortage amid Covid pandemic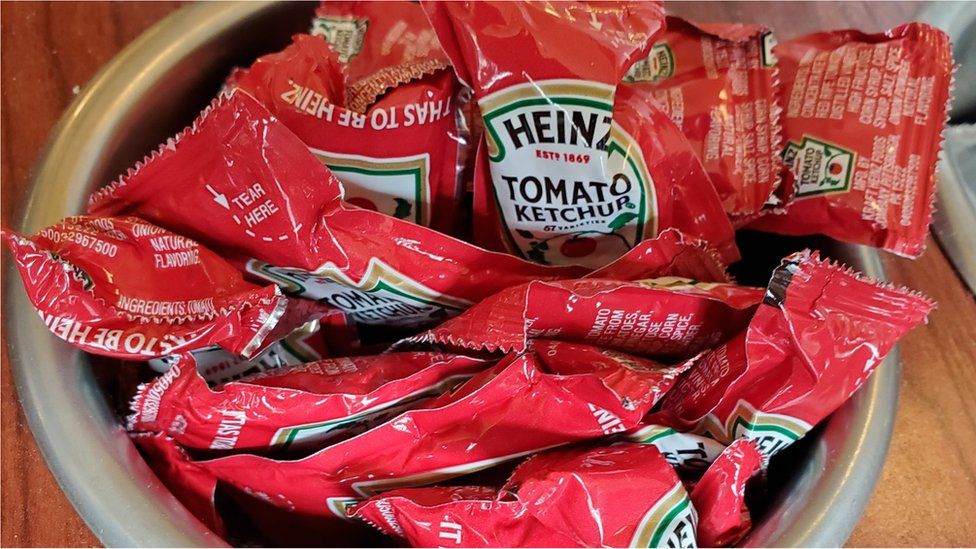 The US is facing shortages of tomato ketchup after the coronavirus pandemic led to a surge in demand for sachets of the popular condiment.
Heinz, the most widely sold brand of ketchup, said the rise in demand had been "driven by... accelerated delivery and take-out trends".
The packs often accompany delivery orders and have effectively replaced the bottles kept on restaurant tables.
The company said it had stepped up production.
Kraft Heinz told AFP news agency that it had already made adjustments to its production processes, but that "demand was greater than supply".
It said it had now added multiple new production lines in its factories and developed a "no-touch dispenser" for dine-in services.
"How can we serve French fries without Heinz ketchup?" the owner of the Denver, Colorado restaurant Blake Street Tavern said.
Previous shortages include toilet roll, pepperoni and aluminium cans, according to US reports.
You might also want to watch: