Zach Avery: Hollywood actor arrested over $690m scam scheme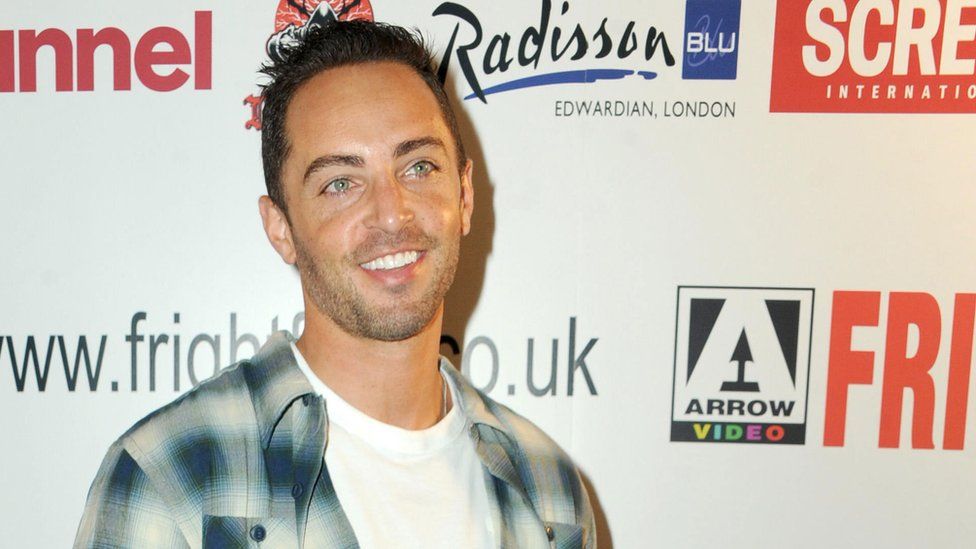 An aspiring Hollywood actor has been accused of scamming millions from film investors by tricking them with fake Netflix deals to fund a lavish lifestyle.
Zachary Horwitz, 34, was arrested on Tuesday by FBI agents on suspicion of running a $690m (£502m) Ponzi scheme.
Mr Horwitz, whose stage name is Zach Avery, allegedly raised funds from investors for film licensing deals with Netflix and HBO that did not exist.
He was charged with wire fraud.
If convicted, he could be jailed for up to 20 years.
The criminal complaint was filed by prosecutors and the US Securities and Exchange Commission (SEC) on Monday.
It accuses Mr Horwitz of using investor funds for "lavish personal spending", including extravagant trips to Las Vegas, flights on chartered jets, payments for high-end cars and the purchase of a $5.7m mansion in Los Angeles.
"We allege that Horwitz promised extremely high returns and made them seem plausible by invoking the names of two well-known entertainment companies and fabricating documents," Michele Wein Layne, a senior SEC official, said in a statement on Tuesday.
As an actor, Mr Horwitz has not had the most illustrious career in Hollywood. Other than an uncredited part in Fury - a 2014 American war film starring Brad Pitt - Mr Horwitz has mostly appeared in low-budget films with mediocre ratings.
A lawyer for Mr Horwitz, Anthony Pacheco, did not immediately respond to a request for comment from the BBC.
'I believed my investment was safe'
At first glance, Lucia's Grace - an Italian comedy released in 2018 - doesn't seem like a lucrative prospect for investors.
In a largely scathing review, Variety magazine critic Jay Weissberg said the film "can generously be called a pleasant comic bauble", panning its script as lacking "cohesion" and trying too hard to be "as blandly populist as possible".
Still, with the backing of major streaming platforms, the film theoretically had potential to make money.
At least that's what investors told prosecutors they were led to believe by Mr Horwitz.
From 2015, he promised investors that his company, 1inMM Capital LLC, would use their funds to buy the rights to distribute films in Latin America, Africa and New Zealand.
Distribution deals had been struck with Netflix and HBO, Mr Horwitz allegedly told investors.
Through these deals, backers were promised returns of at least 35% within a year.
But in reality, 1inMM had no business relationship with either company, prosecutors say.
Mr Horwitz allegedly showed investors fabricated agreements and emails regarding the purported deals with HBO and Netflix.
"I believed that if HBO was involved, my investment was safe," one investor was quoted as saying in the criminal complaint.
At some points, Mr Horwitz was able to pay some investors, using funds raised from other investors to do so. But prosecutors say the scheme collapsed in 2019 when 1inMM Capital began defaulting on payments.
The criminal complaint alleges Mr Horwitz "deposited or transferred at least some investor funds to his personal bank accounts".
Some of the payments listed in the complaint include $691,800 to a celebrity interior decorator, $165,408 for luxury cars, $137,072 for chartered jets flights and f $54,600 for a watch subscription service.
At a court appearance on Tuesday, a judge set Mr Horwitz's bond, or bail, at $1m.
You may also be interested in: