IRS ordered to hand over Donald Trump tax returns to Congress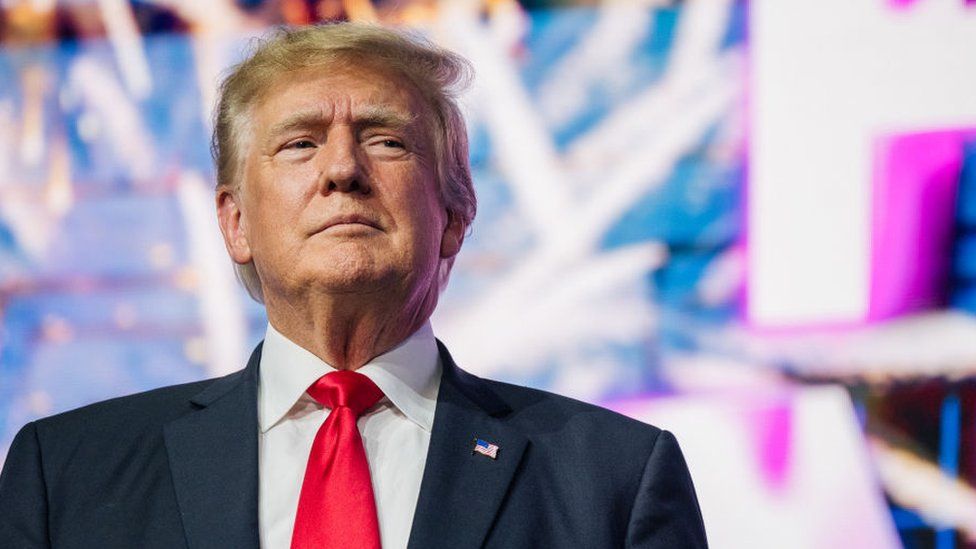 The US justice department has ordered the Internal Revenue Service (IRS) to hand over former President Donald Trump's tax returns to Congress.
The move reverses a 2019 finding that the request from the House Ways and Means Committee was "disingenuous".
The decision appears to end a long legal battle over the records, and is seen as a sharp legal blow to Mr Trump.
Although not required by law, every US president since 1976 - except Mr Trump - has released their tax returns.
Mr Trump is yet to publicly comment on the latest developments, although he still has ways to try to fight the ruling in court.
Republicans on Capitol Hill denounced the decision, describing it as politically motivated.
When he was president, Mr Trump repeatedly said he was under audit by the IRS and so could not release his tax returns - although the IRS has said an audit would not stop the release of the information.
The House Ways and Means Committee has previously argued that it required the Republican former president's tax returns for an investigation into whether he complied with tax law.
The Trump-era justice department, however, refused to hand them over. It argued that the Democrat-controlled House of Representatives was seeking them for partisan political gain.
In an opinion released on Friday, the justice department's Office of Legal Counsel determined that the committee "has invoked sufficient reasons" for requesting the tax information.
"Treasury must furnish the information to the Committee," the opinion said.
Among those who praised the decision was House Speaker Nancy Pelosi, a Democrat, who said the American people "deserve to know the facts of his troubling conflicts and undermining of our security and democracy as president".
In February, Mr Trump was ordered by the US Supreme Court to hand over his tax returns and other financial records to prosecutors in New York.
The decision was a blow to Mr Trump, who had been in a legal battle to protect his records from a grand jury.
He has continuously denied any wrongdoing and has called the investigation into his tax affairs a "witch hunt".