California ski resort changes offensive Native American name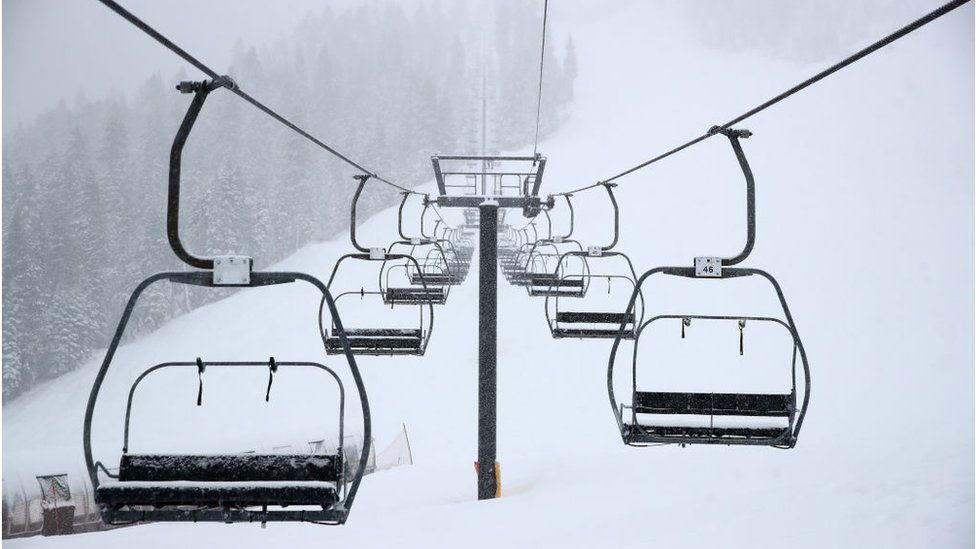 The largest resort in California ski country has changed its name after consulting with local Native American groups.
The 72-year-old Squaw Valley Alpine Meadows - a host site of the 1960s Winter Olympics - announced it will now be known as Palisades Tahoe.
Indigenous North Americans consider the word "squaw" misogynistic and racist toward their women.
The resort said it "could not in good conscience continue to use" the term.
"At the end of the day, "squaw" is a hurtful word, and we are not hurtful people," Palisades president and COO Dee Byrne wrote in an open letter on Sunday.
Ms Byrne indicated signage and merchandise featuring the organisation's old name and logo would be removed by the start of the 2021-2022 ski season.
She acknowledged the rebranding "will take some getting used to", but would better reflect the company's identity and values.
A statement from the resort noted it had conducted extensive historical research and held public consultations, particularly with the local Washoe Tribe of Nevada and California.
On Sunday, Washoe Tribal Chairman Serrell Smokey commended the move as "a positive step forward" and "a day that many have worked towards for decades".
Native communities across the US have pushed to remove the derogatory term from geographic locations and place names for years. Seven states have enacted the name change requirement into law.
The word has reportedly been used to demean Native women as immoral sex objects.
In the aftermath of mass protests over the death of George Floyd, an unarmed African American man, several localities and institutions have revisited controversial names.
Late last year, a National Football League team and a Major League Baseball team dropped the words "Redskins" and "Indians" respectively from their names.
In California, a state park named Patrick's Point may soon revert to its original tribal name, Sue-meg, after it was revealed its name derived from a homesteader accused of murdering Native women.