Metallurgist admits faking steel test results for US Navy subs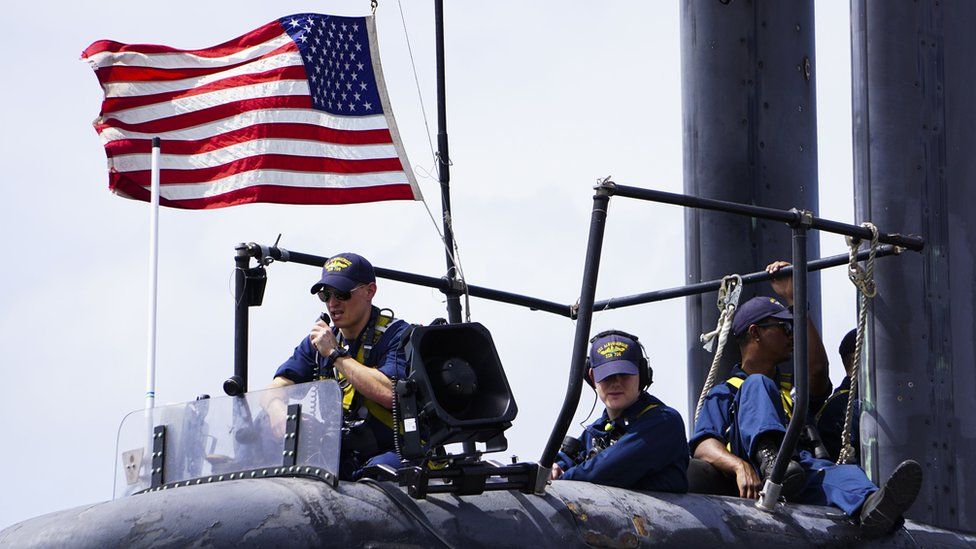 A metallurgist in the US state of Washington has pleaded guilty to fraud after she spent decades faking the results of strength tests on steel that was being used to make Navy submarines.
Prosecutors say Elaine Marie Thomas, 67, gave false positive readings for strength and toughness tests in at least 240 cases between 1985 and 2017.
Authorities did not disclose which vessels were affected.
But there was no indication that any submarine hulls had failed.
Ms Thomas, of Auburn, Washington, was the director of metallurgy at a foundry in Tacoma that supplied steel castings used by Navy contractors to make submarine hulls, the US Attorney's Office for the Western District of Washington said in a statement.
The foundry was acquired by the manufacturer Bradken in 2008, according to the indictment. There was no evidence that the company's management was aware of the fraud until May 2017. At that time, prosecutors say, a lab employee found out that test cards had been altered and that other discrepancies existed in the records.
Prosecutors said the falsified tests "represent[ed] a substantial percentage of the castings Bradken produced for the Navy". In 2020, Bradken agreed to pay $10.9m (£8m) as part of a settlement.
The Navy has taken measures to ensure the safe operation of the affected submarines, resulting in increased costs, according to the statement.
When confronted with the falsified results, Ms Thomas suggested that in some cases she gave metal positive results because she thought it was "stupid" that the Navy required the tests to be conducted at -100F (-70C), the Associated Press reports.
John Carpenter, a lawyer for Ms Thomas, said in a statement filed in federal court on Monday that she "took shortcuts and made material misrepresentations."
"Ms Thomas never intended to compromise the integrity of any material and is gratified that the government's testing does not suggest that the structural integrity of any submarine was in fact compromised," he said.
"This offense is unique in that it was neither motivated by greed nor any desire for personal enrichment. She regrets that she failed to follow her moral compass - admitting to false statements is hardly how she envisioned living out her retirement years."
Ms Thomas faces up to 10 years in prison and a $1m fine. She will be sentenced in February.