Josh Duggar: Ex-reality TV star found guilty of child abuse images charges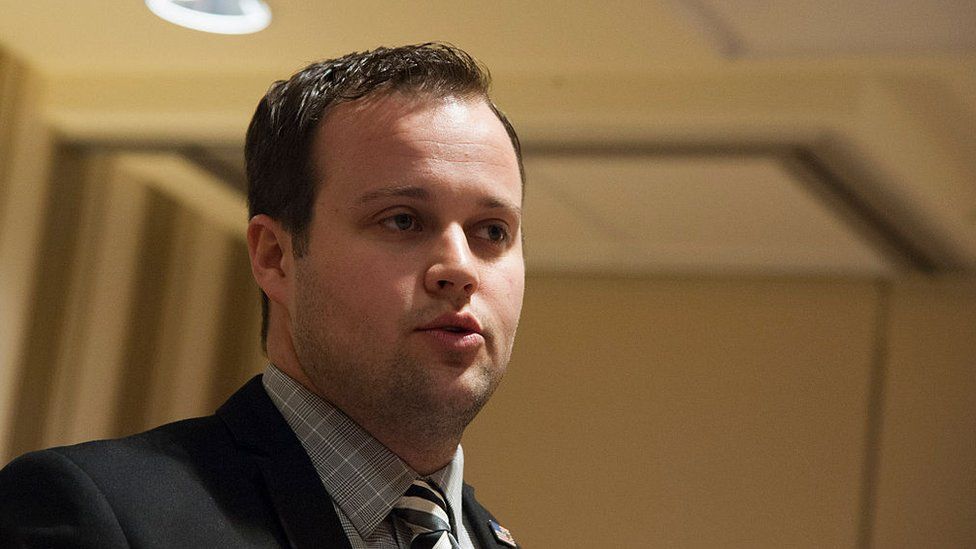 Former US reality TV star Josh Duggar has been found guilty of downloading and possessing indecent images of children.
Duggar, 33, was a member of the TLC cable show 19 Kids and Counting, which followed a conservative Christian couple and their 19 offspring.
In April, Duggar pleaded not guilty to the charges, although he had earlier apologised for a pornography addiction.
He now faces up to 20 years in prison and fines of up to $250,000 (£189,000) for each count.
According to prosecutors, Duggar downloaded a Linux partition - which allows users to divide hard drives into isolated sections - onto a laptop to deceive software that monitors internet use.
In an Arkansas court, federal authorities said that they began investigating Duggar after a detective in the city of Little Rock discovered images that show child sex abuse on a computer that was linked back to him.
In May, a federal agent testified that the images of sexual abuse - which included toddlers - were downloaded in 2019 to a computer that investigators traced back to a car dealership owned by Duggar.
Duggar's defence attorneys contended that he hadn't downloaded or uploaded the material to the computer.
In addition to being shown logs of Duggar's internet usage, jurors in the trial heard from a close family friend who testified that he had confessed to molesting young girls in 2003.
A sentencing date has not yet been set.
Television channel TLC cancelled 19 Kids and Counting in 2015 after In Touch magazine reported that Duggar had molested four younger sisters and babysitter when he was a teenager.
At the time, Duggar acknowledged his actions and said in a statement that he "acted inexcusably" when he was an adolescent.
"I hurt others, including my family and close friends," he said.
In 2015, Duggar also admitted to leading "a double life" and being addicted to pornography after he was revealed to have been a frequent user of Ashley Madison, a Canada-based dating website that caters to people seeking extramarital affairs.