Ghislaine Maxwell: Jury sent home for day after lawyer falls sick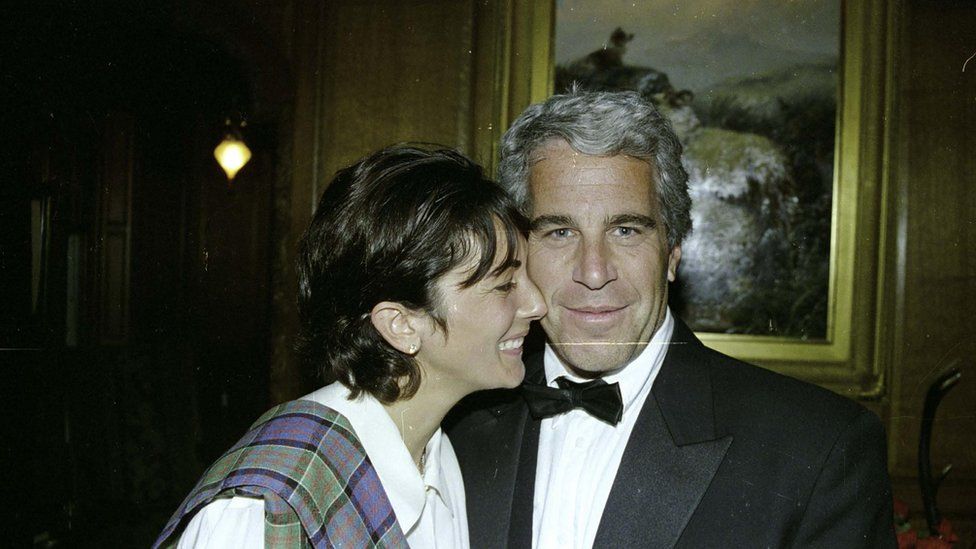 A judge has put Ghislaine Maxwell's federal sex trafficking trial on hold for the day after a lawyer in the case fell ill and needed medical attention.
Judge Alison Nathan said the attorney in question was needed for direct examination of an upcoming witness: the fourth Maxwell accuser.
Ms Maxwell, 59, is facing charges over allegedly grooming girls for abuse by Jeffrey Epstein between 1994 and 2004.
She has pleaded not guilty to eight counts of sex trafficking and perjury.
Prosecutors have moved through their case quicker than expected and were on course to rest their case this week.
Judge Nathan expressed confidence that court proceedings would resume in New York on Friday morning.
She added there was no reason to believe the prosecutor's illness was Covid-related.
When the trial resumes, Annie Farmer - the fourth and only named accuser to take the stand - is expected to testify about abuse she suffered at the hands of Epstein at age 16, and Ms Maxwell's alleged role in involving her with the paedophile.
Defence lawyers for Ms Maxwell argue their client is being used as a scapegoat for the crimes of her former boyfriend and business associate.
Epstein was accused of running a "vast network" of underage girls for sex. He was convicted for sex crimes in Florida in 2008, but died by suicide in a New York jail in 2019 before he could face trial for federal sex trafficking charges.