Canada reaches $31bn deal in indigenous child welfare case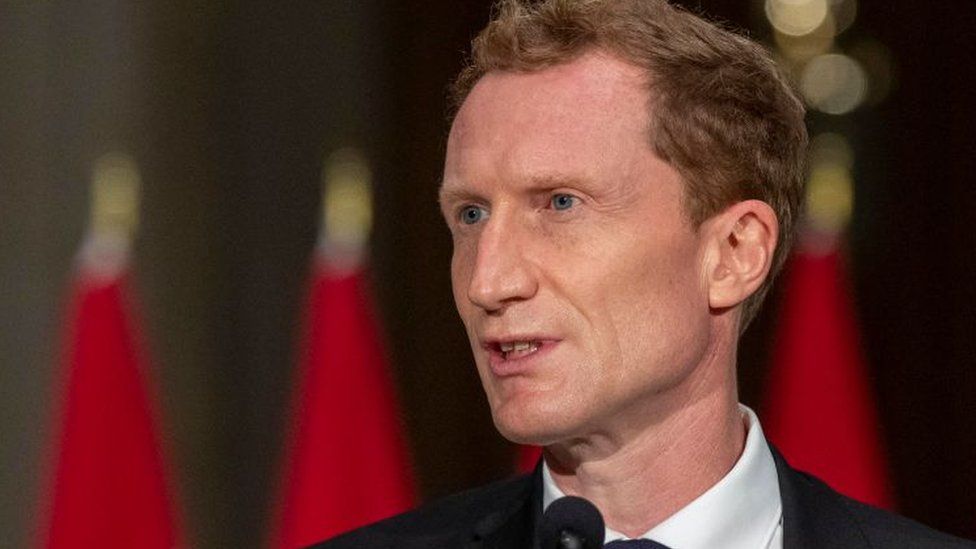 Canada has announced C$40bn ($31bn; £23.6bn) in compensation for indigenous children and families harmed by the on-reserve child welfare system.
It's the largest class-action settlement in Canadian history.
The agreements-in-principle, announced on Tuesday, sets aside funds for both compensation and reforms.
In 2016, a tribunal ruled that Canada had underfunded First Nations children's services compared with those for non-indigenous children.
The long-running legal battle began with a complaint filed to the Canadian Human Rights Tribunal (CHRT) in 2007 by the First Nations Child and Family Caring Society, which alleged that the child welfare system was discriminatory.
Nine years later, the CHRT ruled against the federal government and ordered that it offer compensation payments worth C$40,000 for each indigenous child forced to leave their home to access services. The figure is the maximum allowed under Canada's Human Rights Act.
The Canadian government, however, filed its own legal challenge and argued that the court was wrong to award the payouts.
At the time, Prime Minister Justin Trudeau said that his cabinet wanted to "make sure we're getting compensation right".
The $20bn in compensation includes funds for First Nations children on-reserve and in the Yukon, a northern territory, that were removed from their homes between April 1991 and 31 March of this year.
Over 215,000 children, not including family members or caregivers, are believed to be up for compensation.
Another $20bn has been set aside to overhaul the First Nations family services programme. This includes funds to support indigenous adults transitioning out of the child welfare system and to help develop services aimed at keeping families together.
"The enormity of this settlement is due to one reason and one reason only - that's the scope of the harm that was inflicted on class members as a result of a cruel and discriminatory First Nations family and child welfare system that Canada has now finally taken major steps to overhaul," said David Sterns, an attorney with Toronto-based law firm Sotos LLC, which has represented First Nations plaintiffs.
"It is our sincere hope that this money will provide some comfort to each member of the class and help them with a difficult process of rebuilding their lives."
Census data shows that more than half of the children in Canadian foster homes are indigenous, despite them making up less than 8% of the country's child population.
New legislation - passed in 2019 - affirms indigenous peoples' right to enact jurisdiction over child and family services in their own communities.
On Tuesday, Marc Miller, Minister of Crown-Indigenous Relations, said that work remains to be done to help young First Nations citizens and their families.
"We will continue working with the parties so that future generations of First Nations children will never face the same injustices, and can thrive, surrounded by their loved ones, languages and cultures," he said.
The deal is expected to be finalised in the coming months.