A missing game of Wordle helps end a 17-hour hostage ordeal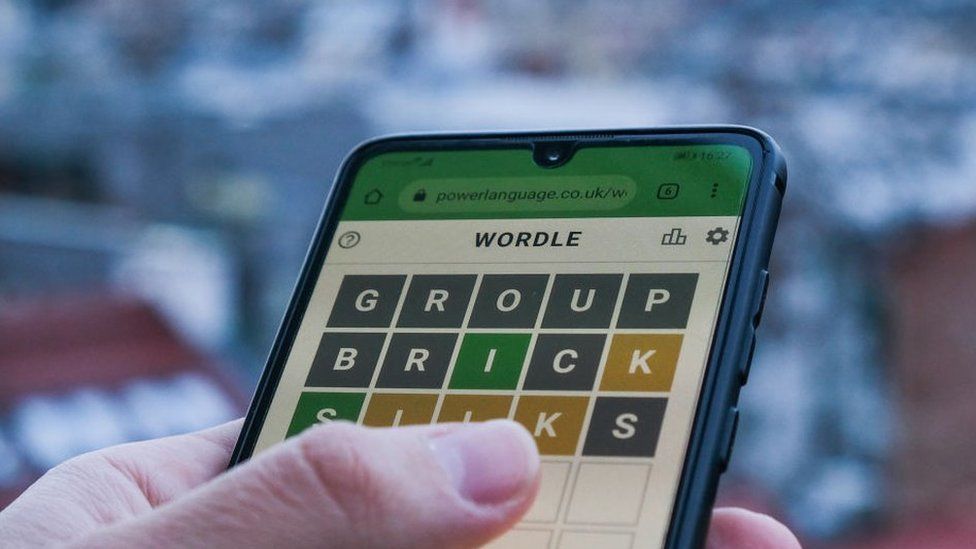 A Chicago grandmother was rescued from a 17-hour hostage ordeal after police were alerted for the unlikeliest of reasons: a missing solution to the day's Wordle challenge.
Denyse Holt, 80, was alone at home in Illinois on 5 February when a naked and mentally ill suspect entered her home.
Her daughter in faraway Seattle noticed something was amiss when Ms Holt failed to send her daily Wordle.
The suspect now faces several felony charges.
According to Ms Holt, she was asleep in bed in Chicago's Lincolnwood area when 32-year-old James H. Davis III entered her home and pointed a pair of scissors at her. He was naked and bleeding after being cut by window shards while entering the house.
"I didn't think I was going to live," she told CBS. "I was in shock. I was trying to survive."
While Mr Davis told her he wouldn't harm her, he did force her - still wearing a nightgown - to take a warm bath with him before taking two knives from the kitchen, disconnecting phones, and locking her in a cold basement bathroom.
Across the country in Seattle, Ms Holt's daughter, Meredith Holt-Caldwell, soon noticed that her mother wasn't responding to text messages and hadn't sent in her Wordle, a popular daily word puzzle.
"That was disconcerting to her," Ms Holt said, because her daughter knew that this was a routine she never missed.
Alarmed, Ms Holt-Caldwell alerted police, who conducted a well-being check at her home on 6 February. A stand-off with Mr Davis ensued, ending only when a police SWAT team used a stun gun to subdue him and take him into custody.
Police say that Mr Davis now faces a range of felony charges, including home invasion with a deadly weapon, aggravated kidnapping, and assault against a peace officer, a term that includes police and probation officers, prison guards and other law enforcement officials.
Ms Holt was unharmed during the incident.
"I never thought in a million years this is what was happening, but it was," she said. "I'm very lucky".
Wordle, which was purchased by the New York Times for an undisclosed seven-figure sum in January, gives players six attempts to guess a hidden five-letter word each day.