After chess, cheating rows rock poker and fishing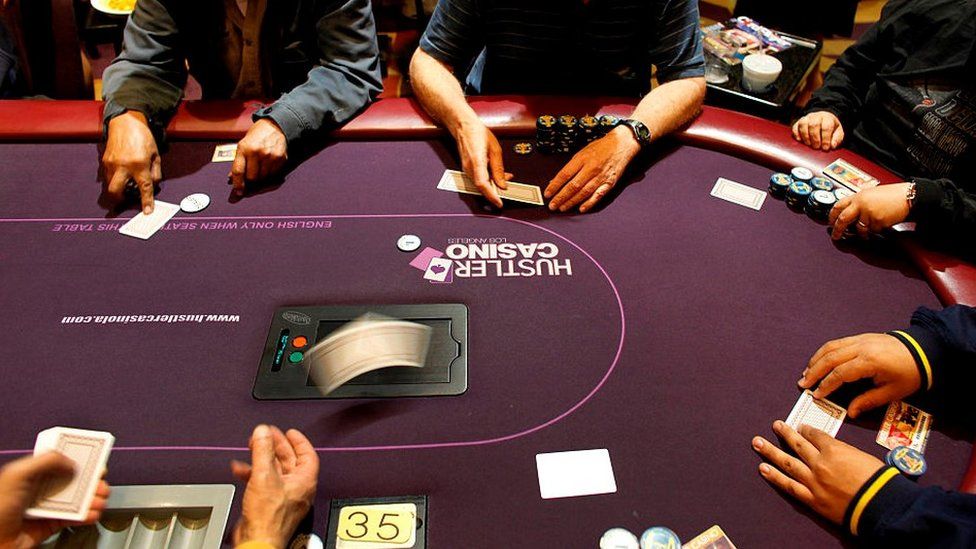 First it was chess - now top-level US poker and match fishing have been dogged by their own claims of cheating.
A casino is investigating after one player stunned poker fans by making an audacious bet to win a huge pot.
Meanwhile, two fishermen have been accused of stuffing their catches with lead weights in order to win a tournament held on Lake Erie.
And world chess officials are probing whether a teen talent cheated in face-to-face matches - something he denies.
Accusations after audacious poker bet
A row erupted following a high-stakes game held at the Hustler Casino in Los Angeles on Thursday night.
Robbi Jade Lew stunned the table by appearing to successfully call a semi-bluff by her opponent Garrett Adelstein.
Lew called an all-in bet by her opponent, risking her chips with an underwhelming hand, apparently convinced her opponent was bluffing and scooping a pot that had grown to $269,000 (£241,000).
Pundits commentating during the livestreamed match expressed their incredulity at the gambit, while Adelstein gave his competitor an icy stare.
There followed an exchange of words on and off camera, with the two players giving conflicting accounts afterwards of what was said.
Lew ended up returning Adelstein his chips, saying she had been "threatened" - something Adelstein denied.
She challenged her opponent to a head-to-head match, tweeting: "After I'm vindicated, let's go heads up. The whole world can watch me read you all day."
In his own tweet, Adelstein said he had been "clearly cheated", claiming that his suspicions were confirmed by reviewing previous playing footage of Lew.
He speculated that his opponent might have been wearing a vibrating device that was used to communicate information to her, though conceded it was impossible to know.
Match organisers are investigating, stressing there is not yet any proof of wrongdoing.
Fishermen reeled into scandal
Elsewhere, a pair of competitive fishermen have been accused of stuffing their catches with lead weights to make them appear heavier to help them win a cash prize reportedly worth $30,000.
On Friday, organisers in Cleveland, Ohio, called into question the results of Lake Erie Walleye Trail's (LEWT) final event of the 2022 season - in which Chase Cominsky and Jake Runyon of Cleveland had claimed victory.
Viral video showed an official slicing open fish at a weigh-in, extracting lead balls and even fillets of other fish.
In the expletive-laden footage, a crowd can be heard shouting at Runyon - who remains silent as the alleged ruse is discovered.
The duo's previous victories have been called into question.
Local media report that the pair were disqualified as winners at an event last year, because one of them failed a polygraph test. At the time, Runyon denied they were guilty of any wrongdoing.
Neither he nor Cominsky has publicly commented yet on the fresh allegations.
Chess talent investigated
Meanwhile, the global governing body of chess is now investigating after the world's top player openly accused a competitor of rule-breaking.
Norwegian Magnus Carlsen suffered a surprise loss to American Hans Niemann in a match in the US last month.
Carlsen also withdrew from a later online match between them after just one move, in an apparent act of protest.
In his first public allegations, Carlsen wrote on Twitter: "I believe that Niemann has cheated more - and more recently - than he has publicly admitted."
He did not specify how the alleged wrongdoing took place, though said there was more he wanted to add.
Niemann, 19, has admitted to cheating twice while playing online several years before - but insists he has never done so in a face-to-face match.
He said Carlsen and others were trying to ruin his career, and has even offered to play naked to prove he had nothing to hide.
The International Chess Federation (FIDE) has said it will convene a three-person panel to look into Carlsen's allegations.