BBC News Africa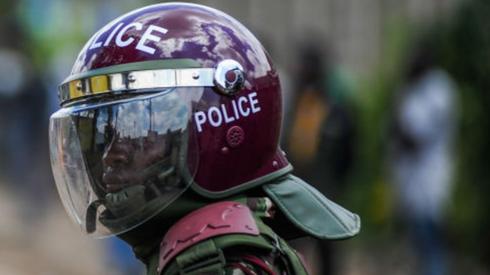 Top Stories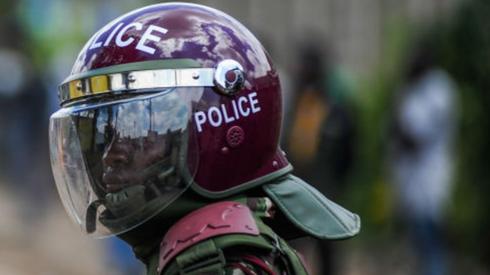 Featured Contents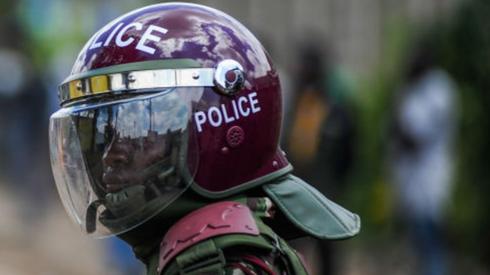 Latest Updates
Kenya's opposition leader Raila Odinga has been speaking to the BBC following anti-government protests in the country.

Conscription of critics sparks concern in Burkina Faso

Simon Gongo

BBC Afrique, Ouagadougou

A debate has been sparked in Burkina Faso after three civil society leaders were forcibly conscripted into so-called volunteer regiments to fight jihadist militias in the country.

It all started when junta leader, President Ibrahim Traoré, visited Kaya - a city about 100km (62 miles) north-east of the capital, Ouagadougou a few days after a water plant that supplied the area came under attack.

The president announced that a local civil society activist - who had been upset about the attack and had criticised the lack of security in the region - was being conscripted to join the armed "volunteers".

In Ouagadougou several days later, two other civil society figures called a press conference where they criticised the lack of progress in the fight against the jihadists and called for the dissolution of the government. They too were conscripted.

In the streets of the capital, residents remain divided on the situation.

The authorities say they are working hard to unite the security forces while human rights defenders fear that freedom of expression is in danger.

Volunteer fighters have been called upon in recent years as Burkina Faso's dire security situation worsens.

More on Burkina Faso:

Mothers beg president to drop anti-gay law plans

Will Ross

Africa editor, BBC World Service

Image caption: Under current plans, people who identify as LGBT could be jailed for life

A group of Ugandan mothers who have LGBT children have written a letter to President Yoweri Museveni urging him not to sign into law a new draft law under which people who are revealed as being gay could be sent to prison.

In the letter published in local media, the parents said they'd watched in trepidation as what they called "religious fundamentalists, elected officials and anti-gay lobbyists" had demeaned and dehumanised their children.

Homosexual acts are already against the law in Uganda but the new bill introduces many new criminal offences - including making it illegal not to report people in same-sex relationships.

More on this topic:

African women are key to future growth - Harris

Thomas Naadi

BBC News, Accra

Image caption: Kamala Harris is on a three-nation tour

Women in African must be given the opportunity to participate equally in all spheres of life, including in leadership positions, says US Vice-President Kamala Harris.

"It is key to maximising global growth and opportunity," she told students in Ghana's capital, Accra, promising that the US will closely work with its partners to bridge the gender gap.

The US's first female vice-president is on a three-nation tour of the continent. Speaking on Tuesday, she praised Africa's ingenuity and creativity but emphasised the need to address challenges, including security, barriers to economic growth and the impact of climate change.

She has already announced $100m (£81m) in funding for the fight against violent extremism. Internet facilities will also be invested in by the US to promote economic growth on the continent, she said.

"Let us dream with ambition and lead with conviction," the politician told young people in Accra.

A summit on democracy is being organised in Zambia, where Ms Harris will visit after Ghana and Tanzania. The US government says it will continue to work with democratic governments on the continent in line with the aspirations of Africans.

Related stories:

Pyramid scheme under Swedish police investigation

A new documentary podcast from Swedish media company SvD reveals that the Swedish police is investigating Crowd1 for money laundering, and raided its Stockholm offices in November 2022.

"It's kind of a classic pyramid scheme," says prosecutor Carl Asterius.

Jonas Werner, the Swedish founder of Crowd1, has declined to comment on the police investigation.

Launched in 2019, Crowd1 claims you can become a millionaire using nothing but a smartphone by promoting and selling their digital products to your network.

Crowd1's former Swedish CEO, Johan Staël von Holstein, told SvD he "thought that the company would win the Nobel prize".

The company's claims have persuaded thousands - perhaps millions - of people across Africa, Asia, and Latin America to hand over the 99 euros ($107; £87) that buys an entry-level membership to Crowd1.

In November 2020, a BBC Africa Eye investigation revealed that, behind the slick marketing, Crowd1 is peddling a range of bogus products and false promises to cover an old-fashioned pyramid scheme based on recruitment.

The scheme appears to have made a fortune for a handful of European scammers, many of them Swedish, but it has left behind a trail of debt and poverty in countries including South Africa and Nigeria.

Crowd1 fired most of its employees after the Swedish police raid but the scam is still active. It has just announced the launch of its own cryptocurrency.

"We will probably be top five, after Bitcoin and Ethereum," founder Jonas Werner said in a recent marketing video.

Pirates hijack Danish ship off West African coast

Will Ross

Africa editor, BBC World Service

A Danish-owned ship has been hijacked by pirates in the Gulf of Guinea off the coast of Congo-Brazzaville.

The shipping company said the 16 crew members had sought refuge in a safe room on board the Monjasa Reformer.

Armed men began attacking the Liberian-flagged oil and chemical tanker on Saturday when it was more than 100km (62 miles) west of port Pointe-Noire.

Foreign naval ships have increased patrols over the last two years following a spate of pirate attacks.

Denmark - which is a key player in the global shipping industry - deployed a frigate to the Gulf of Guinea in 2021. It was withdrawn last year following Russia's invasion of Ukraine.

Kenyan president condemns opposition protests

Richard Kagoe

BBC News, Nairobi

Kenya's President William Ruto has condemned Monday's opposition protests that turned violent and led to the damage of property, including the invasion of a farm belonging to former President Uhuru Kenyatta's family.

Addressing Kenyans living in Berlin, President Ruto said he would not allow impunity to be part of the country's discourse. He vowed to ensure security for all Kenyans and businesses by giving the police the independence of enforcing law and order in the country.

A church and mosque in Nairobi were destroyed by unknown assailants on Monday night after protestors engaged police in running battles.

Religious leaders have condemned Monday's attack, urging politicians to consider dialogue and preach peace.

Veteran opposition leader Raila Odinga has accused the state of sponsoring violence so that protests degenerate into chaos and lead to death.

Mr Odinga says the opposition will not relent with their agitation for a review of the 2022 elections, constitution of the electoral commission and addressing the rise in the cost of living.

Religious leaders urge peace between Kenya's rivals

Will Ross

Africa editor, BBC World Service

Religious leaders in Kenya have urged rival politicians to pursue peace following a day of violence that ended with a church and buildings attached to a mosque being attacked in Nairobi.

On Monday protests called by opposition leader Raila Odinga led to clashes with police. A farm belonging to former President Uhuru Kenyatta was targeted by looters.

Speaking in Nairobi's Kibera neighbourhood following the outbreaks of violence, representatives of the Christian, Hindu and Muslim faiths had a message for Kenya's politicians.

They urged President William Ruto and Mr Odinga to have peace talks and called on all Kenyan politicians to put their country first.

It is well known that the root cause of the unrest is the deep animosity between Mr Ruto, Mr Odinga and Mr Kenyatta.

Over the last two decades relations between them have fluctuated dramatically as numerous alliances have been built and shattered.

If the politicians fuel the violence further, there is a real danger of considerable unrest in Kenya.

No water at night as Tunisia suffers shortage

Lipika Pelham

BBC World Service Newsroom

Image caption: Drought, mismanagement and system faults are being blamed

Drinking water supplies are being cut off at night in cities across Tunisia in a bid to maintain reserves in the country.

A severe drought is being blamed for the shortage, along with poor water management and faulty infrastructure.

In some areas, as much as much as 50% of water is lost before reaching the tap.

Correspondents say the decision to limit water supplies will add to existing public anger about inflation and inadequate public services.

Search on for US VP grandfather's house in Zambia - report

Image caption: Kamala Harris is on a trip to three African countries

US Vice-President Kamala Harris' wish to visit the house where she once lived with her grandfather in the 1960s has led to a search for the property, the UK's Times newspaper reports.

Ms Harris, who is on a nine-day trip to three African countries, is due to visit Zambia over the weekend – the latest of 18 top American officials who have visited the continent since January this year.

She was in Zambia as a child visiting her grandfather VP Gopalan, an Indian civil servant who was posted there to help settle refugees after it gained independence.

The US embassy in Lusaka is quoted by The Times as having appealed to the public for help locating Mr Gopalan's former home while seeking to retrace Ms Harris' "childhood connections with the country".

The trip to Africa is expected to strengthen the US' partnerships throughout the continent on "security and economic prosperity", according to a statement by her office.

Abiy hails peace deal, to talk to other armed groups

Kalkidan Yibeltal

BBC News, Addis Ababa

Image caption: Abiy Ahmed says peace "needs bravery", like war

Ethiopian Prime Minister Abiy Ahmed has called the peace deal signed between his government and fighters from the northern Tigray region "a positive step" and said his government would also sit down with other armed groups.

Mr Abiy was addressing members of parliament on Tuesday in Addis Ababa. During the session, a number of lawmakers raised concerns about growing insecurity in other parts of the country, pervasive corruption and the cost-of-living crisis.

Several efforts have been made in recent months to reach out to the Oromo Liberation Front (OLF) - an insurgent group operating in the country's Oromia region - to make a peaceful resolution, he said.

There has not been any immediate reaction from the OLF regarding the prime minister's claim.

The two-year civil war in Tigray and neighbouring regions is believed to have claimed more than half a million lives.

Rights violations, some of which, according to the UN, could amount to war crimes have repeatedly been reported.

Mr Abiy said "a lot more" had to be done to achieve total peace in the country's north. "It takes time to heal" post-conflict scars, he added. "Peace, much like war, needs bravery."

An opposition lawmaker asked if Mr Abiy would be ready to face accountability for serious crimes committed during conflicts, including ethnic cleansing, and whether he would resign in the footsteps of his predecessor Hailemariam Desalegn in the face of increasing public frustration. The prime minister dismissed the suggestion.

He added that his administration was working on ensuring transitional justice in the wake of brutal conflicts.

In his lengthy address, the prime minister criticised some media outlets - without naming them - which he said were "forces of destruction".

Ethiopia's press freedom has deteriorated in recent years, according to rights watchdogs.

Kenya police visit ex-president's farm after invasion

Police in Kenya have visited a farm owned by the family of former Kenyan President Uhuru Kenyatta after it was partially burnt by invaders on Monday.

The looters felled trees and carried away sheep from the farm that is located on the outskirts of the capital, Nairobi. Armed police officers present did not intervene, according to local reports.

On Tuesday police officers visited the farm and assessed the damage - but have been criticised on social media for acting too late.

Media footage from the farm showed workers demolishing iron-sheet structures that had been erected by the invaders.

Police have yet to issue a statement on the invasion.

More on this:

By Mark Savage & Colin Paterson

BBC News

African Union appeals for calm after Kenya protests

Image caption: The protests are being held every Monday and Thursday

The African Union has appealed for calm and called for dialogue following opposition protests in Kenya that have turned violent and left three people dead since last week.

Opposition leader Raila Odinga called for demonstrations to protest against the high cost of living and what he calls electoral justice after last year's election.

In a statement, AU Chairperson Moussa Faki Mahamat urged "stakeholders to exercise calm and engage in dialogue to address any differences".

He said the conduct of elections last year was "successful" and the outcome confirmed by the Supreme Court.

"The Chairperson reiterates the total solidarity with and support to the government and the people of Kenya's efforts working towards national unity, peace and stability in the country," the statement said.

Kenyan religious leaders have also called for unconditional talks between President William Ruto and Mr Odinga.

Angélique Kidjo named among Polar Music Prize winners

Jessica McCallin

BBC World Service Newsroom

Image caption: Angélique Kidjo is a five-time Grammy Award-winner

The recipients of this year's Polar Music Prize, widely regarded as industry's equivalent of a Nobel prize, have just been announced.

The founder of Island Records, Chris Blackwell, who is credited with bringing Bob Marley to a global audience, has been awarded.

The other winners are the Beninoise singer, Angélique Kidjo, and the Estonian composer Arvo Part, who last year regained the title of the most performed living composer.

The award celebrates the three laureates for their achievements in music. It's the third time in the history of the award that three laureates have won.

Sir Paul McCartney, Bob Dylan and Dizzy Gillespie have all won in the past.

The award was created by Abba's manager, Stig Anderson.

Watchdog asks why police didn't protect Kenyatta farm

Image caption: Demonstrators burned tyres and barricaded roads during the second day of opposition protests

Kenya's Independent Police Oversight Authority (Ipoa) says it is investigating two incidents on Monday where police failed to protect private property in the capital Nairobi.

It is also looking into the shooting allegedly by the police that caused death and injuries in the western city of Kisumu.

Crowds invaded the farm owned by former president Uhuru Kenyatta's family on the outskirts of the city, stealing sheep and felling trees before setting the farm on fire.

There were no police on sight as the invasion went on during the day, apparently in retaliation for the second of opposition protests.

A gas cylinder factory linked to opposition leader Raila Odinga was also vandalised.

At least one person was shot dead during the protests in Kisumu where the police confronted demonstrators who burned tyres and barricaded roads.

Ipoa has called on the police "to abide by the law in exercising their constitutional function of protection of life and property in line with the [police act]".

Kamala Harris shares her playlist on African visit

Image caption: The US vice-president expressed her plan to promote African artistes

US Vice-President Kamala Harris has shared a playlist of 25 songs by African musicians that she's listening during her current trip in the continent.

The playlist, titled "My Travels: Ghana, Tanzania, and Zambia," is live on Spotify and is dominated by Tanzanian musicians.

Tanzania is the vice-president's next stop before she heads to Zambia. The diplomatic tour will end on 2 April.

"A playlist to amplify the artists and sounds from my travels across Ghana, Tanzania, and Zambia," she described it.

Some of the featured Tanzanian artistes include Zuchu, Alikiba, Jay Melody, Mbosso, Jux, Darassa, Marioo and Platform.

A collaboration between Kenya's Bien Aime Baraza of Sauti Sol and Tanzanian artiste Darassa is also on the list.

Ms Harris arrived in Ghana on Sunday and will visit Tanzania on Wednesday.

She met some Ghanaian artistes on Monday and expressed her intention to promote African artistes in international markets to help them reach a wider audience.

Guinea officer jailed for murdering teenage protester

Image caption: Police were accused of brutality during the protests

A security officer in Guinea has been sentenced to 10 years in prison for the murder of a 19-year-old.

Moriba Camara shot dead Thierno Mamadou Diallo during opposition coalition protests last June.

The prosecution had sought a longer sentence of 25 years in jail for Camara, and the victim's brother reportedly said the court's lesser sentence of 10 years was too light for such a crime.

Since 2021 Guinea has been governed by military leaders, who pushed out ex-President Alpha Condé in a coup.

In August last year the junta banned the influential FNDC opposition coalition which had led earlier protests against Mr Condé and also against the new military rulers.

More on Guinea:

Chadian president pardons 259 jailed protesters

Image caption: Hundreds of people were detained in December followed protests

Chadian President President Mahamat Idriss Deby Itno on Monday pardoned 259 people out of the 262 jailed in December during deadly confrontations between police and protesters in the capital, N'Djamena.

They had been convicted for offences including unauthorised assembly, destruction of property, arson, violence and assault during the clashes in which 73 people died.

It comes days after 380 rebels sentenced to life for the death of former ruler Idriss Deby Itno, the current president's father, were also pardoned in an apparent peace gesture.

The late Idriss Deby died during an operation against rebels in 2021. He had ruled the country for 30 years.