BBC News Africa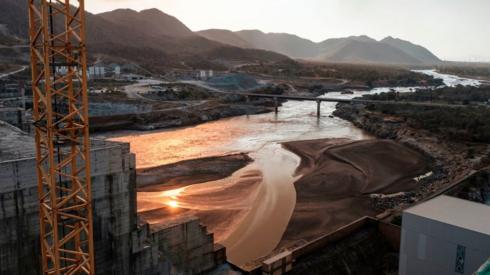 Top Stories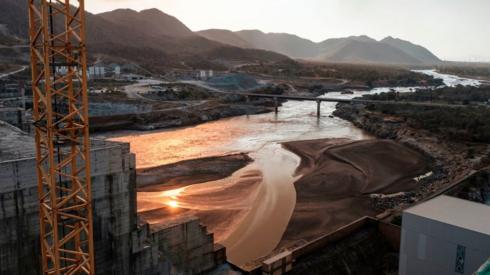 Featured Contents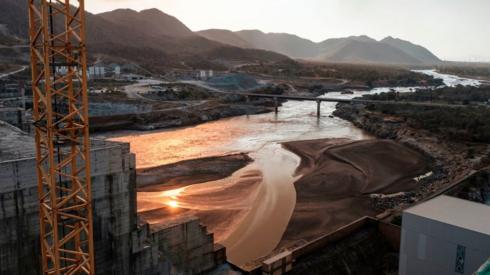 Latest Updates
Mary-Ann Russon
Business reporter, BBC News
The pandemic has impacted many businesses, but some entrepreneurs have thrived by adapting quickly.
Read more
Charmel Flemming from South Africa takes us through her week during the coronavirus pandemic.
Read more
A look at seven countries facing dramatic population changes - and how they are tackling the problem.
Read more
Scroll down for Wednesday's stories
We'll be back on Thursday
That's all from BBC Africa Live for now, there will be an automated service until Thursday morning.
Keep up-to-date with what's happening across the continent by listening to the Africa Today podcast or checking the BBC News website.
A reminder of our wise words of the day:
When you find something bigger than your farm, sell the barn."
Click here and scroll to the bottom to send us your African proverbs.
And we leave you with this photo of a woman wearing a face mask walking past graffiti that promotes social distancing in Kenya's Kibera slum in the capital, Nairobi.
Algeria car tycoon given 16-year prison sentence

An Algerian car industry boss who became wealthy during ex-President Abdelaziz Bouteflika's period in power has been sentenced to 16 years in prison.
Mahieddine Tahkout was accused of having illegally gained access to commercial markets.
His trial was the latest in a series of corruption cases brought against figures who were prominent during Mr Bouteflika's time in office.
The former president was forced to stand down last year following weeks of huge street protests across the country.
Ethiopian minister denies 'dam filling' comment
The filing of the controversial Grand Ethiopian Renaissance Dam has not begun, Ethiopia's Water Minister Sileshi Bekele has told the Associated Reports (AP), denying earlier reports attributed to him.
He had been quoted as telling the state broadcaster that the latest satellite images showing water levels rising at the dam was as a result of the filling, reports said.
However, Mr Sileshi has now told AP that the images reflected water collected after heavy rains and that the inflow was greater than the outflow.
Ethiopia sees the hydro-electric project as crucial for its economic growth.
But Egypt and Sudan, which are downstream, fear the large dam will greatly reduce their access to water.
Years of fraught negotiations have failed to reach a consensus on how and when to fill the reservoir, and how much water it should release.
Egyptian Foreign Minister Sameh Shoukry has previously warned that filling and operating the dam without an agreement "would heighten tensions and could provoke crises and conflicts that further destabilise an already troubled region".
A conflict between Egypt and Ethiopia, which are both US allies, would put millions of civilians at risk.
Bravery of Nigerian female helicopter pilot hailed
Nigeria's President Muhammadu Buhari has mourned and paid tribute to Tolulope Arotile, the country's first female helicopter combat pilot, who died in a road accident on Tuesday.
Mr Buhari called her "a promising officer, whose short stay on earth impacted greatly on the nation".
His statement added:
The president salutes Arotile's bravery in the field to protect the country from onslaught of bandits and terrorists, assuring that her memory will be indelible, and her efforts remembered."
Flying Officer Arotile was commissioned into the air force in September 2017.
US accuses Russian mercenaries of violating UN rules
The US military has accused Russian state-backed mercenaries - known as the Wagner Group - of laying landmines in Libya, violating a UN arms embargo.
The US's African Command said in a statement that it had "verified photographic evidence" that the Wagner Group had been planting the mines "indiscriminately" around the capital Tripoli and toward Sirte, east of the capital, since mid-June.
The statement said the Wagner Group had demonstrated "a total disregard for the safety and security of Libyans".
Russia, the United Arab Emirates and Egypt have backed the renegade general Khalifa Haftar in his fight to seize power from the UN-recognised Government of National Accord (GNA) in Tripoli.
Turkey's military support for the GNA has recently tipped the balance and allowed its forces in June to repel Gen Haftar's 14-month advance on Tripoli and launch a counteroffensive.
The front line has since moved east to the city of Sirte.
Millions of children miss key vaccinations

Rhoda Odhiambo
BBC Africa health correspondent, Nairobi
Nearly 14 million children globally were not immunised against preventable illnesses last year, according to a joint report by two UN agencies: WHO and Unicef.
More than half of these children are in Africa with those living in countries in conflict being the most affected, Dr Robin Nandy, chief of immunisation at Unicef, told the BBC.
"Some of the missed vaccines are against [diseases like]: polio; measles; meningitis; diphtheria; tetanus and whooping cough. Of greater concern to us are children who have not been immunised against measles," Dr Nandy said.
Children living in remote rural areas and urban slums are also said to be vulnerable.
Nigeria, Democratic Republic of Congo, Ethiopia, Chad, Central African Republic and South Sudan are some of the African countries with high numbers of children who have not been vaccinated.
The report also warns that the number of children likely to miss vaccinations this year could double as a result of disruption to immunisation services due to the coronavirus pandemic.
In March, the WHO advised countries to temporarily suspend mass vaccination campaigns, until effective measures for reducing Covid-19 transmission were established.
So far, Angola, Ethiopia and Burkina Faso are among the few countries that have resumed mass vaccinations following strict guidelines.
Coronavirus: Rwanda extends lockdown in new areas
Samba Cyuzuzo
BBC Great Lakes
Rwanda's interior ministry has ordered selected areas in the south-west of the country back into lockdown from Wednesday after a rise in coronavirus cases.
Movement restrictions for two weeks have been put in place in Nyamasheke and Nyamagabe districts - including in a refugee camp which hosts thousands of Congolese.
Authorities said the measure, which is being enforced by security forces, was taken "after assessment of the pandemic in those districts".
Last week, the authorities extended a two-week lockdown in some parts of the capital Kigali as cases were said to be rising.
Movement has been restricted to essential workers, those going to seek medical care, and to shop for food.
In the past 10 days, Rwanda has recorded 324 cases and one death, taking the total tally to 1,416 cases.