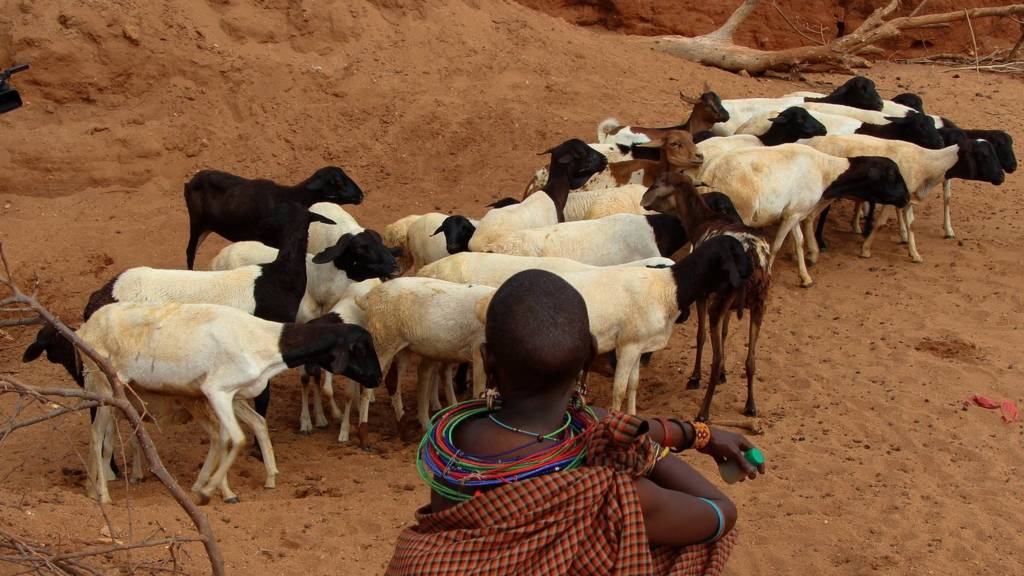 Live
Africa Live this week: 28 November - 4 December 2022
Bringing you the latest news from around Africa at bbc.com/africalive. This is an automated feed overnight and at weekends.
Scrum V's Gareth Rhys Owen meets Makaya Jack, whose shot at rugby stardom was wrecked by apartheid South Africa before segregation ended.

By Halima Umar Saleh

BBC News Hausa, Abuja

By Ishaq Khalid

BBC News, Abuja

The BBC's Sean Dilley speaks to England fans after their team's win against Senegal in the World Cup.

Senegal fans in spectacular form

England v Senegal (19:00 GMT)

Phil McNulty

BBC Sport chief football writer at Al Bayt Stadium

Senegal's supporters have been one of the highlights of this World Cup with with their passion, colour and the incessant rhythm of their bands providing a wonderful backdrop.

They have real belief in this team, even without their great talisman Sadio Mane, and they are providing their usual support already in Al Bayt Stadium.

Senegal are African champions, full of talent, and ready to take on the challenge of reaching the World Cup quarter-final. Under-estimate this team at your peril.

Congolese protest against M23 rebel group

Will Ross

Africa editor, BBC World Service

Image caption: Hundreds of thousands have been forced to flee their homes as a result of the fighting in the east of DR Congo

Thousands of people across the Democratic Republic of Congo have taken part in protests against the M23 rebel group - one of dozens fighting in the east of the country.

The Catholic church called for people to take to the streets after Sunday services.

DR Congo accuses Rwanda of backing the M23 rebels - something Kigali denies.

Some of the protesters criticised the international community for not taking a stronger stance against Rwanda.

Fighting between the Congolese military and the M23 has intensified in recent months displacing close to 400,000 people.

Leaders from countries in the region have been holding talks to try to end the violence.

Gunmen kidnap people from mosque in north-west Nigeria

Ishaq Khalid

BBC News, Abuja

Gunmen have attacked a mosque in the north-west Nigerian state of Katsina opening fire and kidnapping nearly 20 worshippers.

The raid, in the town of Funtua, happened on Saturday night as people gathered for prayers.

Spokesperson for the Katsina state police Gambo Isah told the BBC that the imam of the mosque and one other worshipper had been wounded.

But he added that they had already been discharged from hospital after being treated.

Mr Isah said a combined team of police, the military and local vigilantes had immediately rescued some of those abducted, but 13 people were still missing.

Efforts were under way to track down the suspected kidnappers and rescue the hostages

This is the latest attack as the country continues to grapple with armed gangs kidnapping people for ransom.

Katsina is President Muhammadu Buhari's home state and is among the worst hit by the violence.

The insecurity is one of the key campaign issues as Nigeria prepares for elections due to take place in February to choose a successor to Mr Buhari. He is serving his second and final term in office.

Fans send messages to the Senegal team ahead of the match against England.

Many Tigray fighters have pulled back, force chief says

Will Ross

Africa editor, BBC World Service

The head of the Tigrayan forces in northern Ethiopia says 65% of his fighters have disengaged from the battlefront.

This comes a month after a ceasefire agreement was signed with the federal government.

The two sides had been fighting in the north of Ethiopia since November 2020 in a civil war that has left tens of thousands dead and and a humanitarian disaster in its wake.

Tadesse Worede, chief of staff of Tigray's forces, said they were moving to designated places.

Mr Tadesse said his troops would not all disengage because of what he called an ongoing threat from forces that didn't want peace. This was a reference to Eritrea's army which is still in Tigray and to militias from neighbouring regions including Amhara.

Despite signing an agreement to disarm, the Tigray People's Liberation Front has said it won't give up its weapons unless these forces withdraw from Tigray.

In recent days aid workers have reported that Eritrean troops and allied militias have continued to kill and abuse civilians in Tigray.

By Farouk Chothia

BBC News

Sorrow for Suarez, Grinch Sutton and a Cameroonian Christmas Carol

Kelly Cates and guests bring you reaction to a dramatic end to the group stages.