BBC News Middle East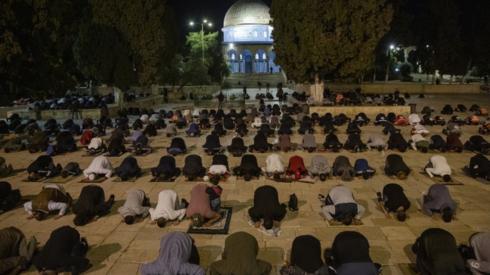 Top Stories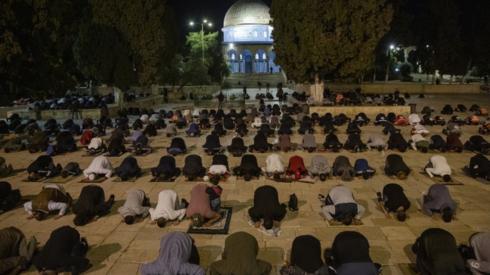 Featured Contents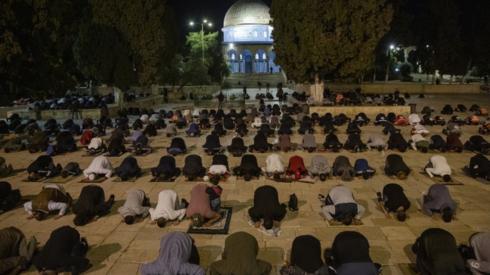 Latest Updates
Hundreds of worshippers entered mosques in Saudi Arabia and Jerusalem, as restrictions were eased.
Read more
The Ministry of Defence says the strikes in Iraq on the Islamic State group all hit their targets.
Read more
Libyan trafficker's family kill migrants in revenge

Thirty migrants are reported to have been killed in western Libya in revenge for the murder of a man involved in human trafficking.
The UN-backed government in the capital, Tripoli, said the trafficker had been killed by migrants as he was in the process of smuggling them out of the country.
In retaliation, his family murdered 26 Bangladeshi nationals and four Africans.
Many migrants pass through Libya as they attempt to reach Europe on dangerous journeys in the hands of unscrupulous traffickers.
Moroccan film star charged with blasphemy
A Moroccan film star has been charged with making "blasphemous" remarks against Islam.
The actor, Rafik Boubker, was arrested on Tuesday evening after a video of him ridiculing Islam's stance on drinking alcohol was shared widely.
In the video he said alcohol helps you to connect with God.
Le Parisien newspaper tweeted a screenshot of the actor speaking in the video:
Islam is the state religion in Morocco, and while drinking alcohol is forbidden for Muslims, it is largely tolerated.
The national security force DGSN said it investigated the remarks after numerous complaints.
The actor has since apologised saying, "I was not in a normal state. I just wanted to make a joke".
He is expected back in court on 14 July.
The boat that disappeared
On 9 February 2020 a boat carrying 91 people – migrants from sub-Saharan Africa – disappeared in the Mediterranean. Read more
Algeria recalls France ambassador after protest film
Algeria has recalled its ambassador to France in response to a documentary on the protest movement in Algeria that was broadcast on French television on Tuesday.
The Algerian foreign ministry said that the people of Algeria and the country's institutions had been attacked in the film.
Entitled Algerie Mon Amour (Algeria, My Love), the documentary focuses on the Hirak movement that has been at the heart of the anti-government protests - as well as looking at how young Algerians see their lives.
It broke with a number of taboos and highlighted sociocultural divisions driving the movement, the AFP news agency reports.
The film has already triggered a wave of criticism online from a number of Algerians.
Read:
Romina Ashrafi, 14, was allegedly killed by her father after she ran away with her older boyfriend.
Read more
Tunisia blogger's Koranic verse trial 'must be halted'

Rana Jawad
BBC North Africa correspondent, Tunis
The rights group Amnesty International is calling on the Tunisian authorities to halt the prosecution of blogger Emna Chergui, whose trial is set to begin on Thursday.
The 27-year-old blogger is being prosecuted for sharing a satirical post about coronavirus on her social media account that looks like a verse from Islam's holy book, the Koran.
If convicted, Ms Chergui could face a prison sentence of up to three years.
Imitating a Koranic text is considered a violation of something that is deemed to be sacred.
The image, which was reportedly designed and originally shared by an Algerian atheist who lives in France, contains text that says the virus came from China and tells people to wash their hands.
In a statement, Amnesty's North Africa director Amna Guellali said the right to freedom of expression extended to what "some might consider shocking or offensive".
She called on the Tunisian government to amend the law "so they are compliant with human rights".
In early May, when the post was first shared during the fasting month of Ramadan and while the country was still largely under lockdown, it caused a stir online.
The head of one political party condemned it without naming her, saying the state had a duty to protect what was sacred in the same way it did to prohibit apostasy and incitement to hatred - but he called for a punishment other than imprisonment.
You may also be interested in:
Moroccan actor arrested for blasphemy

Police in Morocco say they have detained a well-known actor for making what they call blasphemous comments on Islam.
The Office of National Security says that Rafik Boubker posted a video in which - it says - he appeared in an abnormal state and insulted the sanctity of worship.
Boubker has since posted another video on Instagram, apologising for what he called a mistake, saying he was not in his normal state and was just joking.