BBC News Middle East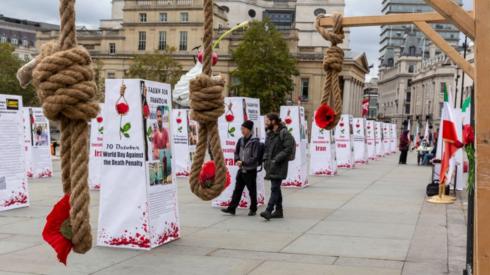 Top Stories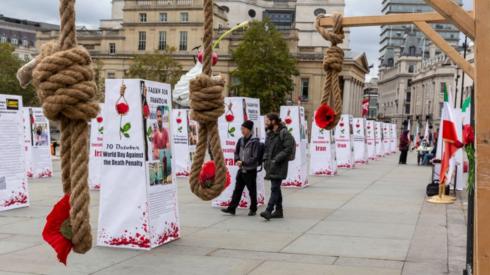 Featured Contents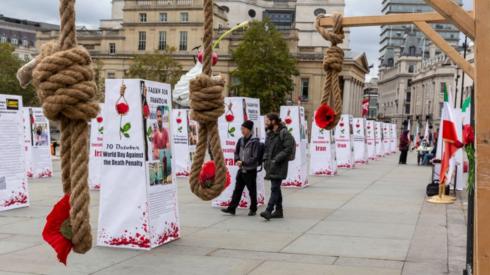 Latest Updates
Egyptian railways boss sacked after deadly crash

Image caption: Sunday's crash death toll has risen to 23

The head of Egyptian railways has been sacked following the latest deadly crash on the network.

Ashraf Raslan is among 10 top executives to be dismissed or reshuffled.

Calls on social media for the resignation of Egypt's transport minister Kamel el-Wazir's have gone unheeded.

Prosecutors investigating the latest disaster on Sunday have now revised the number of those killed from 11 to 23 and have made a number of arrests.

At least 20 people were killed in another train crash last month.

Algerian deported from France over anti-Semitism

France has deported an Algerian delivery man for refusing to take orders from Jewish restaurants.

The 19-year-old Deliveroo rider had sparked a scandal in January when he declined orders from two Kosher restaurants in the Alsace region saying, "I do not serve Jewish customers".

He was then sentenced to four months in prison and the Interior Minister Gerald Darmanin announced on 14 January he had decided to "expel the delivery man from the national territory".

After serving his prison sentence the Algerian has been deported to his country, Mr Darmanin confirmed Saturday in a tweet saying: "As I promised the delivery man who refused to serve Jewish customers has been expelled today".

Eleven dead after Egypt train accident

The Egyptian health ministry has said 11 people died and 98 others were injured in Sunday's train accident.

Carriages went off the track and overturned causing the deaths and injuries.

The train was coming from the capital Cairo heading to the Nile Delta city of Mansoura.

Investigations into the cause of the derailment are still ongoing.

Special correspondent Feras Kilani on what it's been like to cover the 10 years since Colonel Gaddafi was deposed and killed.

Injuries after Egypt train crash

Image caption: People and security forces gather at the scene

A train has derailed in Egypt, injuring a large number of passengers. The accident happened in the province of Qalyubia to the north of Cairo.

Dozens of ambulances have rushed to the site and taken the injured for treatment in three hospitals in the province.

Egypt's rail system has a very poor safety record - last month, at least 20 people were killed in a collision between two trains.

Egypt kings and queens arrive in new resting place

Image caption: The mummy of King Ramses II was among those those transported

The mummified remains of 22 kings and queens from ancient Egypt go on display on Sunday, at their new resting place south of the capital, Cairo.

Experts at the National Museum of Egyptian Civilisation took two weeks to carefully examine and unpack the mummies, after they were transported there in a lavish ceremony.

For the first time, the mummies are showcased next to their coffins, with X-ray images also displayed to help tell the stories of their deaths more than 3,000 years ago.

The underground vault resembles their original tombs.

The authorities hope the new exhibition will help to revive Egypt's vital tourism sector.

Read more: Egypt mummies pass through Cairo in ancient rulers' parade

UN to set up ceasefire team for Libya

Alan Johnston

Middle East editor, BBC World Service

The UN Security Council has adopted a resolution on Libya that envisages the setting up of a team of ceasefire monitors.

Up to 60 observers would operate from within the existing UN mission in the country.

The resolution praised the progress that has recently been made in Libya, after years of conflict.

A UN-brokered process has installed a new government that's been tasked with uniting the country, and preparing for elections in December.

Boat sinks off Tunisia killing 20 migrants

Alan Johnston

Middle East editor, BBC World Service

Image caption: Thousands of migrants attempt to cross the Mediterranean from North African countries to Europe every year (file photo)

Tunisian coastguards say at least 20 African migrants died when their boat sank off the country's east coast.

Others are missing, but a search has been called off because of bad weather.

Only three survivors were rescued.

The vessel had set off from the Tunisian city of Sfax.

It's frequently used as a departure point by migrants trying to reach Europe.

Nearly 40 people drowned in a similar accident in the same waters last month.

Algerian hunger-strike prisoners 'could die'

Image caption: Detainees said to be facing health complications

Human rights groups in Algeria have warned that more than 20 pro-democracy prisoners who are on hunger strike could die, and should be immediately released.

In a statement posted on social media, the eight organisations - including the Algerian League for Human Rights - said some of the 23 detainees were facing health complications, after refusing food for more than a week.

They have been charged with "damaging national unity" and holding an unarmed gathering, following their arrest on 7 April at a protest in the capital, Algiers, organised by the Hirak movement, which demands sweeping political change.

You may also be interested in:

By Yolande Knell and Phil Marzouk

BBC News, Tel Aviv

By Julian O'Neill

BBC News NI Home Affairs Correspondent

Turkey seeks to mend relations with Egypt

Alan Johnston

Middle East editor, BBC World Service

Turkey says it has accepted an invitation to send a diplomatic delegation to Egypt, as efforts to improve strained relations between the two countries continue.

Turkey's Foreign Minister Mevlut Cavusoglu said the talks in Cairo next month would focus on normalising ties.

The relationship was ruptured eight years ago when Egypt's military overthrew Mohamed Morsi, the country's democratically elected Islamist president.

He had been close to the Turkish leader, Recep Tayyip Erdogan.