BBC News Middle East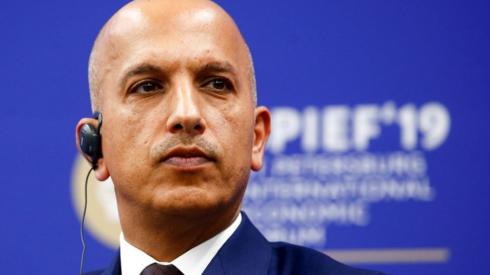 Top Stories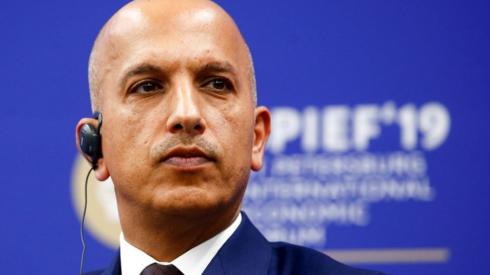 Featured Contents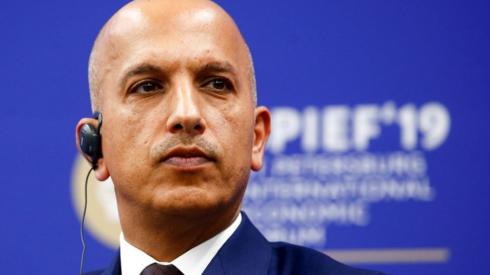 Latest Updates
The premature babies are at risk of future health problems, an expert in multiple pregnancy has said.

America's top diplomat vows Washington will respond if Moscow acts "recklessly", and says US allies should be careful about doing business with China.

Algerian doctor jailed for insulting president

Image caption: The activist was accused of offending Islam and insulting the president

A member of the Hirak protest movement in Algeria has been sentenced to two years in prison for offending Islam and insulting the president.

Activists say that Amira Bouraoui has not been detained while she awaits an appeal against the sentence.

A gynaecologist and mother of two, Ms Bouraoui served a short prison sentence last year but was provisionally released last June.

At least 70 people are reported to be currently held in jail in Algeria in connection with the mass protests against the authorities which unseated the former president, Abdelaziz Bouteflika, or other cases related to freedom of expression.

Tunisian MP wears bullet-proof vest to parliament

Tunisian MP Abir Moussi created a stir in parliament as she took her seat wearing a bullet-proof vest and helmet.

The controversial lawyer and leader of the opposition Destourian party said she needed to put on the "protective gear to come to parliament" to work, but fell short of saying exactly why she needed protection.

Supporters of the MP on social media hailed her "courage and determination" to make her voice heard. However her critics described her move as a "stunt" to get public attention.

Mrs Moussi is a fierce critic of the main Islamic party, Ennahda, and the speaker of parliament Rached el-Ghanouchi.

She is also known to be a supporter of former president, Zine al-Abidine Ben Ali, who was ousted in the 2011 popular uprising.

In March, along with some of her supporters, she stormed the premises of the Union of Muslim Scholars demanding that the international organisation be dissolved.

By Francesca Gillett

BBC News

Algerian president urges dialogue over economic crisis

Image caption: There have been protests over the crisis in the country

The Algerian president, Abdelmadjid Tebboune, has urged his government to open a dialogue with different social partners, as unrest continues over the economic crisis in the country.

A government statement said Mr Tebboune had told his cabinet to engage more widely to find ways to improve the lives of employees in the education and health sectors.

Algeria is preparing for legislative elections in June, against a background of regular street protests over the government's failure to address unemployment of 15% soaring prices and food shortages.

How did potatoes get so expensive in Algeria?

Alan Kasujja

BBC Africa Daily podcast

Recent images of Algerians queuing up for milk paints a picture of just how difficult it's become for people trying to get the very basic food staples they rely on.

Not just milk but things like chicken, red meat and now even potatoes. Potatoes, once accessible and cheap are now very expensive.

The country's concentration on its oil industry has meant it's not done enough to reduce its reliance on food imports.

Algeria imports around 70% of its food requirements. The fall in oil prices and the coronavirus pandemic have just added to the cost of basic food.

Algerian journalist Lina Serene says that the country is "'now seeing shortages it hasn't seen since the sixties and seventies".

She says with some people in rural areas "living on just two dollars a day" they simply can't manage the prices.

She describes a situation "where there have been stampedes for some of these staples" and says the situation is largely due to government mismanagement.

The government has hit back at these accusations. It recently announced it was sacking the heads of the country's six state banks, to develop the banking sector as part of wider economic reforms.

And it also announced plans to develop the non-energy sector and reduce the country's reliance on oil and gas earnings. It also says the price hikes are a result of people hoarding.

Qualid Kebir, the resident of the Maghreb Association for Peace, Cooperation and Development think tank says Algeria needs to take advantage of its large land mass and "make more investment in agriculture".

In Monday's Africa Daily I find out why Algerians are struggling to put food on the table.

Subscribe to the show on BBC Sounds or wherever you get your podcasts.