Nigeria neva know how to battle snakebite palava for di kontri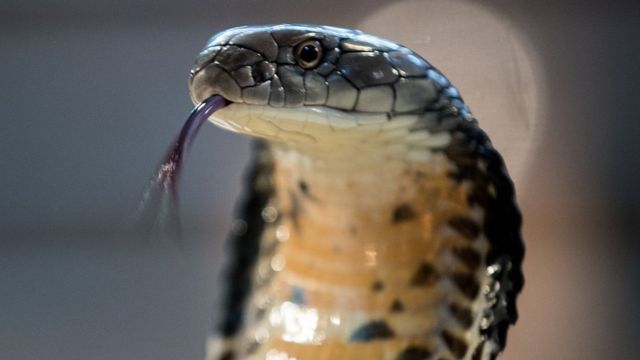 Nigeria like many oda kontri dem for Africa neva fit find beta way to manage di wahala of snake bite wey dey worry di kontri.
Most pipo wey snake dey bite for di kontri be very poor pipo and many of dem dey inside villages wey no get clinic and di ones wey get clinic no even get painkiller tok less of anti venom for snakebite.
Francis Duru, na Professor of Anatomy, College of Medicine, University of Lagos, im say, "Anti venom for snake bite dey very scarce and even wen you see am, e dey very expensive and most of di victims na poor pipo wey no go fit pay for am."
According to World Health Organisation (WHO), thousands of pipo dey die everi year sake of poison from snakebite, but nobodi dey chook eye for di kain wahala wey snake bite dey cause.
WHO say, millions of pipo fit become blind, turn amputee or oda disability from snake attack.
Snake dey bite reach 10,000 pipo everi year for Nigeria, but nobodi know exactly how many pipo dey die from di bite.
According to Duru, apart from say pipo too poor to buy di anti venom, many health workers no get any training on top how to manage pipo wey snake bite.
E neva too tay wey World Health Assembly pass resolution to agree say, true true, snakebite na big health palava and dem need to develop serious plan on top how to improve treatment.
Di plan go also include how to make di anti venom cheap but still work well for many poor kontris plus training of health workers on how to handle pipo wit snakebite.