Cameroon explain why wuna fail for host cycling tour-IUC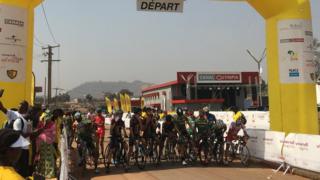 International Cycling Union, ICU Route Coordinator, Olivia Jacquet weh yi di look-out for calendar don send warning say if today pass weh Cameroon no send explanation why de cancel dia tour dey go komot de tour from calendar.
So for yi message for Cycling Federation, ICU say dey di read kain-kain reason, say deh cancel, postpone and shorten tour and dey wan know real reason weh make dem cancel de tour.
ICU say if today pass weh dey no get explanation from de cycling federation dey go komot tour for Cameroon from IUC calendar.
Cameroon bi cancel de tour on March 8 when some teams laik Rwanda, Algeria and IUC commissioner be don land for Cameroon for seka say moni no dey.
De Federation bi explain say de procedure for get moni from finance Ministry long and deh no go fit get de moni before de tour start.
Cycling Federation President Honore Yossi don tok say plenty consequence dey for seka say Cameroon cancel de tour.
E say Cameroon riders go face problem for participate for other competition for seka sanction from IUC.
Na today Algerian cycling team, ICU commissioner, anti-doping expert go leave Cameroon; Rwandan team bi leave on March 10.