Premier League: Man City need one more win afta Saturday result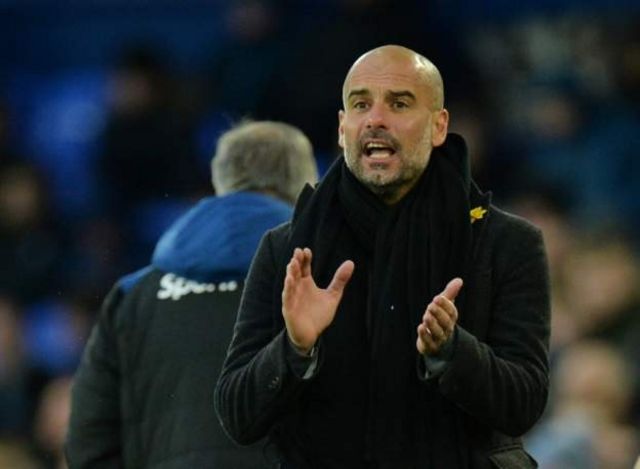 Pep Guardiola win im numba 50 match for Premier League as Man City hama Everton 3-1 for Goodison Park.
As e be now, na only one win remain for Pep and im boys to carri di cup, and dem fit gem am next week against dia great enemy Manchester United.
Liverpool bin enta second position wen dem win di first match on Saturday 2-1 for Crystal Palace, as Mo Salah score late goal for dem.
But dem no too last for di position as Manchester United overtake dem as Romelu Lukaku score im 100 Premier League goal for 2-0 win against Swansea.
West Ham nack Southampton 3-0 to waka small comot for relegation zone, while West Brom wey dey for last, set Premier League club record as dem don lose eight straight matches afta dem lose 2-1 to Burnley.
Crystal Palace 1 Liverpool 2
Newcastle 1 Huddersfield 0