Cameroon Njie Clinton go remain for Marseille afta transfer move pafouka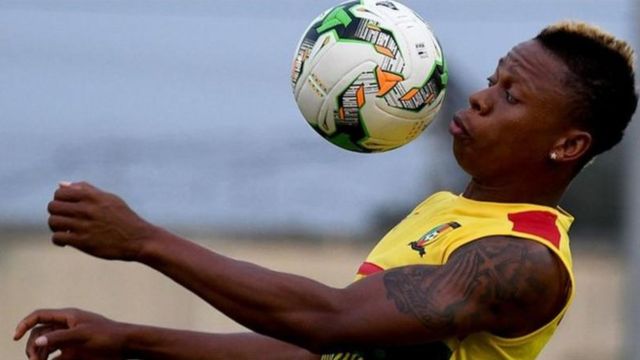 Cameroon winger Njie Clinton na tok of de transfer move for dis widow for seka say e transfer for Portugal chakara.
Clinton Njie, go back for e club Olympique de Marseille afta tori komot say e fail medical test for for Sporting Club Portugal.
But, Olympic Ma no tok about medical test for tori for web site, only say deh no reach agreement for Sporting Club of Portugal concerning de terms and on de moni weh deh suppose pay.
De club say for dis reason de player go remain for OM and e go play match dis week-end against Rennes.
Some analyst check say na wayo weh dis Portuguese club bin wan play and as OM discover say de club no bin wan pay moni for Clinton e head, deh stop all arrangements.
Njie bin don start de season with OM and play only 45 minutes as de club win Toulouse 4-0 but de club succeed for sell e kontri man, Andre Franck Zambo Anguissa for Fulham.
Njie bin sign for OM for 2015 afta e loan period with de Spurs finish and e don play 96 match for three seasons 'mbunja' (score) 14 goals.
New coach Seedorf no call Papa Moukala for play Comoros Island for September 8 for 2019 African Nations Cup qualifier match.
Dis fit get connection with de problem weh e get with football federation before say e carri woman for hotel during friendly match for France.