5 Things to do when ASUU Strike give you Plenty Time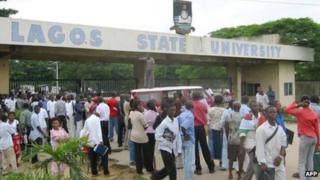 Lecturer strike dey happen for almost everywhere for the world. For example one happen for United Kingdom for 2016 and Ghana Lecturers do dia own in 2015, even if e last only 1 week but we get 5 things wey students fit do make their time no waste during dis ASUU strike.
Whenever the Academic Staff Union of Universities ASUU strike for Nigeria, some people go say 'na today!'. Dem no dey surprise say e don happen again. And you no go blame such people because e be like say na every few years ASUU dey go on strike.
On Monday August 15th , ASUU begin strike because of some disagreements wey dem get with the Nigerian Government.
University strikes no be better thing because e dey mean say students no fit learn for school, and e go be like say dem no fit go forward or backward for their education. Parents, politicians and even the students follow for those who no dey like the effects of strike.
Some University Students fit dey wonder say with all dis plenty time wey dem now get as school dey closed, hope say e no mean that part of their life go don waste when school resume.
Volunteer
Many Non-Governmental Organisations NGO dey always find people wey go join hand to support their work and in exchange, dem go give those people letter of commendation, wey go say "well done for your work, you be better person". Many of dis organisations no get money to pay people.
Dis kind letter dey dey important when the student don ready to find proper work after graduation because many companies dey like to employ those who don do volunteer work before. For example, if you sabi computer, you fit teach young people on how to use am.
Learn Skill
Statistics don show say people wey take time to train on one skill or the other, dey sabi book generally.
Person fit take even two weeks learn some skills, like how to use Ankara material take make bags. Ontop of that, students fit make money when they sell those products. Which student no wan carry money enter school!
Travel
Dem say Life na the best teacher. And one of the ways to experience life na to travel. People wey dey travel sabi how to tolerate other people, dem get better confidence, and their ideas dey get originality.
Travelling no need to dey expensive. Person fit travel go im village sef to see Grandpapa and Grandmama dem to learn evergreen wisdom.
Learn Language
Now na the time to learn new language wey fit make you stand out from other people. You fit even take the new language impress fellow students for school when strike don dey over.
But one important benefit be say, language wey person learn fit give am advantage when companies wan choose who dem go employ.
Exercise
Our body need exercise to make am function very well. The problem be say sometimes student no dey get time to do am because of all the school work wey dey.
Now wey time go dey boku, students fit do exercise wey no go cost money and even dey enjoyable if dem do am with friends. Like running or playing basketball.
When school resume, your body go dey kampe, and your mind go dey very sharp.