New technology fit make immunization 'easy'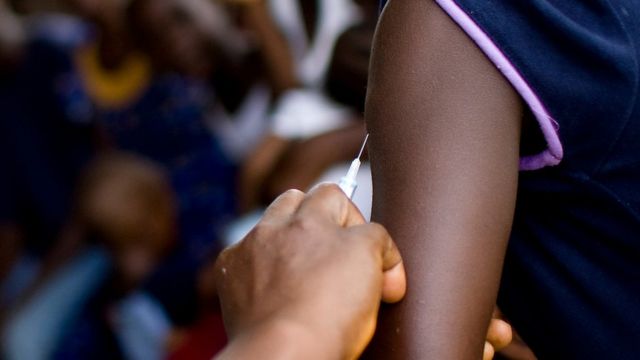 US researchers don develop new technology wey go help dem put small pickin vaccine inside one injection.
With dis new technology, small pickin go dey collect injection for immunization only once.
Na one group of scientists for Massachusetts Institute of Technology design new type of micro-particle wey go join all di vaccines inside one medicine.
Di particles resemble small coffee cup wey get vaccine inside.
Di capsules get design wey be say di vaccine wey dey inside fit dey comot at di right time.
Scientists don test di vaccine with rat and e work fine fine.
One of di tests show say di medicine wey dey inside di new vaccine enter di rat body exactly 9, 20 and 41 days after dem chook di rat di injection.
Dem never test di new vaccine for any human being bodi.
Small pickin immunization too dey pain and dem dey always shout and cry as dem dey chook dem di injection.
Researchers say dis new technology go help plenty patients for di world especially for countries wey still dey develop.
Injections wey dem dey give small pikin
Wen pickin dey 8, 12 and 16 weeks, dem go do immunization for diphtheria, tetanus, whooping cough, polio, Hib and hepatitis B.
Pneumococcal jab, Men B, Hib/Men C vaccine, na wen pickin don reach 8 weeks, 16 weeks and one year dem go chook am dis injection.
Measles, mumps and rubella na for pickin wey don reach 4 months and di pickin go still do di immunization again wen e reach one year and 3 years.