Rwanda: You no need visa to enter from 2018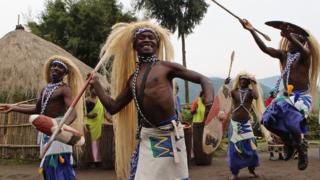 Rwanda go begin allow travelers from all over di world to enter di country without visa for 30 days, starting from 1 January 2018.
Na for inside statement for dia website na im di Directorate of Immigration and Emigration say citizens from other countries fit just waka enter Rwanda, get 30 days visa as dem arrive. Depending on each person waka, some people fit pay fees.
Di statement wey dem sign on 16 November 2017 talk say: "Thirty days visa upon arrival - citizens of all countries go get visa upon arrival without approval before, starting from 01 January 2018."
True-true, Rwanda don already dey popular for world say dem visa process no dey too get palava: already, system dey wey be say African countries and some other ones outside Africa don dey enjoy dis visa-on-arrival level.
Di new visa announcement also list some countries wey dia citizens go begin enjoy free visas wey dem fit use reach 90 days, immediately.
Dis countries dem na Benin, Central African Republic, Chad, Ghana, Guinea, Indonesia, Haiti, Senegal, Seychelles and Sao Tome and Principe.
Others for dis group na di Democratic Republic of Congo, East Africa Member Community Partner States, Mauritius, Philippines and Singapore.
Meanwhile, citizens of Australia, Germany, Israel, New Zealand, Sweden, United Kingdom, and United States of America "go get entry visa wey dem fit use for up to 30 days and pay for di visa ($30) as dem dey arrive (Rwanda) without any need to apply for visa before dem enter."
Di statement also put eye on top new arrangement wey be say some special diplomatic and service passport holders no go need visa at all. Dis one sef go happen quick-quick.
Finally, those wey dey travel from di Common Market for Eastern and Southern Africa go get visa for 90 days as dem arrive, and dem go pay some fees.