Cameroon: NGOs sue government over internet shutdown for Anglophone region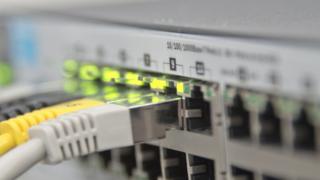 Cameroon government go answer for internet shutdown for Anglophone region dem as two international NGO sue dem for court.
Access Now and Internet Sans Frontier, ISF don take Cameroon government go court for seka internet cut for Northwest and Southwest region dem.
Government stop internet for de two regions dem when Anglophone crisis start, and just now internet no deh.
Di Cameroon region wey no get Internet since 100 days
Anglophone Cameroon: Na one year since dem comot Internet
Julie Awono, Director for ISF write say Central African kontri dem di stop internet for political reasons since 2017.
Access Now and ISF don di advocate for social media make gov't put back internet since with, #BringBackOurInternet and #KeepItOn.
Na for January 24 weh dey tok for twitter handle say they file case against Cameroon government for seka internet shutdown.
Dey say because internet no dey for the two regions dem pipo loss money, business and other thing dem because government cut internet.
Before-before, court no fit helep for dis kain case, but dey say deh wan change dis situation for 2018.
De two NGO say de case weh deh file for January 19 deh take yi root for International Human Rights Law.
Peter Micek weh na General Counsel for Access Now say de shut down order no correct as e di show discrimination, e be useless and dey no take correct procedure for stop internet.
De NGO dem file two case but no bi first taim, for 2017 as de NGO di take gov't go court, dey put internet quick-quick and stop'am again after.