CHAN quarter final results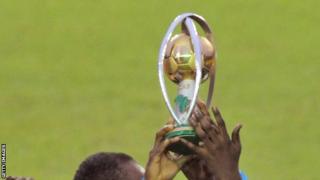 Host Morocco and Sudan don book dia semi-finals ticket for di African Nations Championship.
Morocco beat Namibia 2-0, while Sudan nack Zambia 1-0 for Saturday quarter final match dem.
Sudan go jam di winner of Sunday quarter-final match between Nigeria and Angola.
Di winner between Congo-Brazzaville and Libya dia quarter-final match on Sunday go play Morocco.