Southern Cameroonians turn Youth Day to craiy die day - Activist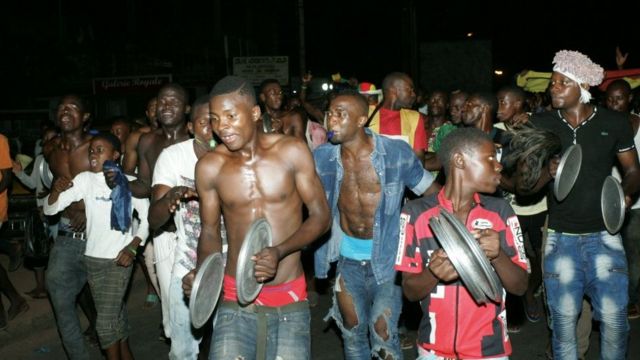 Pro-independence activist say make government tell true tori for Youth Day for young pipo dem, say make pipo for Anglophone region dem stay for house for Youth Day.
Chris Anu, communication secretary for Southern Cameroon pro-independence group don say make Northwest and Southwest region turn dis youth day to craiy die day.
Cameroon di celebrate 52nd Youth day on Sunday and de pro-independence group meet for Washington yesterday tok say meaning for de day don fade.
De activist say for 11 February, Southern Cameroons bi vote for leave Nigeria and for negotiate for re-unification. For 1961, plebiscite be take place for decide future for Southern Cameroons, and deh negotiate condition dem for re-unification.
"Re-unification for October 1, be concern some principle for constitution. One principle bi federal constitution - how de pipo for East and West Cameroon go operate, one article bi protect minority rights for Southern Cameroonians", Anu tell BBC News Pidgin.
Anu say government be violate de federal constitution, den name change from United Republic to la Republic du Cameroon.
Since La Republic du Cameroon bi na de name for French Cameroon when deh separate with colonial master, and today de name na still La Republic du Cameroon, Anu argue say e mean say deh don swallow Southern Cameroons.
E say significance for youth day don fade, deh bi di call am Empire Day, for mimba how colonial master be komot. For yi, e for bi na day for mimba some big-big Anglophone leader dem laik EML Endeley, John Ngu Foncha, Bernard Fonlon… but say government don reduce de day to national day.
"From Victoria to Nkambe make we observe de biggest kontri Sunday, de mami water ghost town for Youth day, for Julius Sisiku Ayuke Tabe leader and e 11 kombi dem for Southern Cameroon pro-independence", Anu tok.