Things wey fit cause low sperm count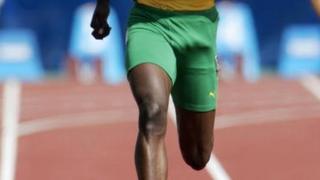 Most times when husband and wife dey try get belle and e no dey enter, e dey quick people to point finger give di woman say na she cause am.
But according to sabi people, when couple no fit born 35 to 40 % of di time, na di man get problem and one of di problem na low sperm count.
Na like 200 million sperm mixed with semen nai dey form to ejaculate. Most men dey get reach 15 to 45 million sperm wey dey healthy enough to fertilize di woman egg for her to get belle.
Di situation where man come get less than 15 million sperm per millilitre of semen, e mean say im get low-sperm count.
Wetin dey cause am?
Fertility doctor for Nigeria, Dr Kingsley Onwuzurigbo tell BBC Pidgin tori person Helen Oyibo say different things dey join to make person get low sperm including di state of di man health.
Infection: Dis na one cause of low-sperm count. General infection, even for children fit cause low sperm-count.
For man to dey wear tight pant or make di private part too hot fit lead to low sperm count.
Dr Onwuzurigbo also say person wey im blokus no straight too fit suffer from low sperm count.
If sperm no dey produce well or something (antibodies) dey destroy di sperm.
Diabetes too fit cause low sperm count.
Other things na alcohol and drug abuse or even to fat too much.