Anglophone Crisis: Governor for Southwest don stop motor dem for waka for night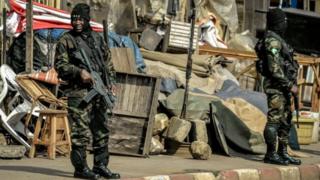 Governor for Southwest region Bernard Okalia Bilai don sign paper, weh e stop moto for waka from 7:00pm to 6:00am for de whole of dis month.
Governor take de decision for stop movement for public transport and private cars as e tok, "for security, keep peace and for maintain law and order."
But e no give reason why e stop movement for one division. For de past months, some region dem for southwest di get heavy fight and plenty pipo don die.
Governor stop movement for motor for taim weh pro-independence group be put fear for workers dem for national radio and television for de region.
Worker for de regional station bi receive call from person weh e no know and e bi say dey di kam kidnap Divisional Officer, Governor and take over de region station as de station manager be alert governor.