Cameroon: Constitutional Council no go cancel election for West and Southwest regions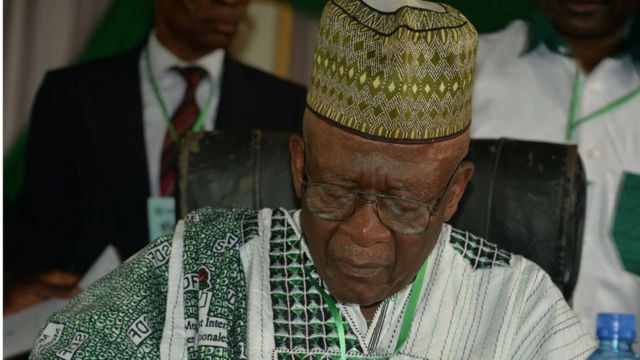 Cameroon Constitutional council don throway de petitions dem for Union Democratique du Cameroon, UDC and Social Democratic Front, SDF di ask court cancel senatorial elections for some regions.
De court no go cancel election for West region as UDC be ask and e no go also cancel election for Southwest region as SDF petition.
As all man be check say e go take long for debate de petitions dem, de first petition no even stay.
Dis petition from Njenje Valentine kleber, SDF militant petition bi be na say make court cancel election for de whole Southwest region, especially for Koupe Manengouba and Lebialem for seka say mago-mago weh e be dey for senatorial elections.
But court reject de petition for seka say de Kleber no be de right person for file de case for court.
For put case for dis court de person get for be candidate, political party or state agent and Kleber no be any of de three.
For de UDC case, court reject am for seka say de petition no fit justify de accusations dem even as deh accept de petition for seka de kain person weh e file de case.
Now weh deh don reject de two petition dem, e lef for Constitutional Court for komot de results dem before April 9 as law say 15 days after election.