Cameroon security forces free Italian, Swiss nationals, counsellors dem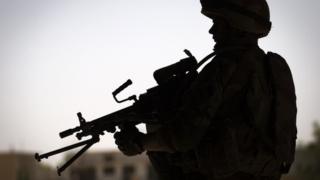 Cameroon security forces, don free five Italians seven Swiss nationals and six counsellors weh some gunmen kidnap
Deh pipo weh security forces free bi deh for Ministry of External Relations yesterday as ngomna return dem for dia ambassadors dem.
De Italian dem na Manfredini Enrico, Calderato Andrea, Miliardi Andrea Gi Carlo, Pontremoli Claudio Diego, Brini Gianfranco.
De Swiss nationals, Ruotolo Tiziana, Gereghetti Soldini Katia Emilia, Quattrini Silvana Carla, Soldini Fulvio, Rondelli Numa Carlo, Eggeman Alfred, Ghiringhelli-Vandone Athos.
De tourists dem bi di visit de twin lake for Nguti for Koupe Manengouba division for Southwest region weh deh kidnap dem.
But ngomna no bi announce say deh kidnap dem and no group claim de kidnap, but ngomna call de kidnappers 'terrorist'.
For de same kain operation, security forces for Northwest helep for free six counsellors weh deh kidnap.
Tok-tok pesen for ngomna, Issa Tchiroma Bakari for national radio thank local vigilante group and civil society organisations dem weh deh helep for find deh for de operations.