Cameroon ruling party CPDM sweep 63 senatorial seats dem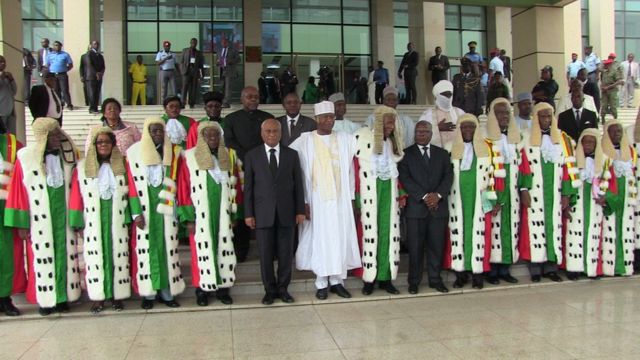 Seven political parties no win any seat for 2018 senatorial elections weh constitutional council declare today.
From de results, ruling Cameroon people's Democratic Movement, CPDM sweep 63 seats out of de 70 seats weh nine political parties be di compete for get.
Den de main opposition party di follow with only (07) seats and deh no fit get group now so for senate. De party go only pray say make president Biya appoint three of dia member for dem to get group for senate.
All de oda seven parties dem no win even one seat and deh go di wait make president Biya appoint dia party members in de 30 senators for complet de list to 100.
Afta de result ruling CPDM party member prof. Elvis Ngole Ngole say na victory for all man for seka say dia party di bring all man together.
Chief Tabe Tando weh e head CPDM list for Southwest region say na big success for constitutional council weh e read de results for public for display for democracy.
President for Cameroon constitutional council, Clement Atangana say e glad how de senatorial elections dem pass fine as e di read results of the March 25 senatorial elections.