Commonwealth Games: Cameroon delegation signal Australian Police say athletes di miss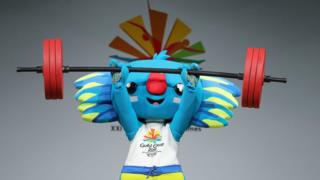 Cameroon delegation don signal for Australian police say dia athletes di miss from de games village, national radio don give de tori.
De athletes weh deh di miss na Olivier Matam weh na weightlifter and two boxers Ndzie Tchoyi and Simplice Fotsala.
But dis no be de first taim weh Cameroon athletes di miss for international competition. For 2012 Olympic Games, boxers disappear for London.
So far Cameroon get one bronze medal for weightlifting for 90kg as Clementine Mekeugni as e lift 101kg, shoulder 125kg for total 226kg.
Before de three disappear, Cameroon bi get 41 athletes for de games weh deh di compete for six disciplines, athletics, Badminton, Basketball, boxing, weightlifting and wrestling.