If your dreams no scare you den you nova start - Magasco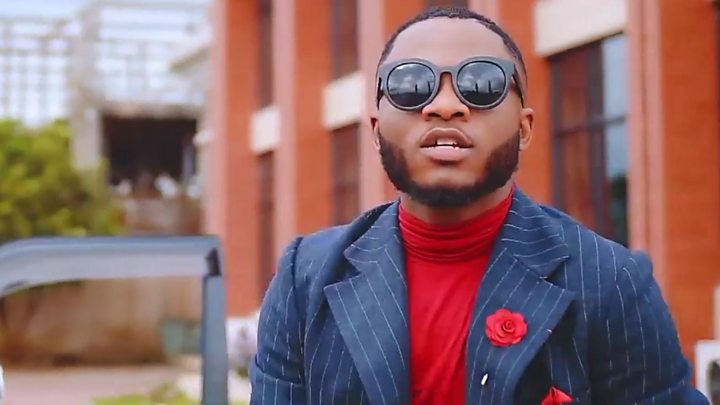 "Ah don inspire plenty Bamenda pikin dem as ah grow for ghetto and reach level weh ah dey now, e di make dem get hope say if ah fit reach weh a dey today den dey too go fit make'am."
Bamenda boy, as Magasco laik for call e-sef grow for ghetto with oda pikin dem and life no be easy for yi and e mami; e papa die when e bi laik 6- 7 years old.
Now so de singer for afropop and hip-hop weh e don dey for music since 2009 di do tours and still kam back for where e start struggle enter music and e get two albums and plenty songs dem.
But even as e don reach dis level, de Kom boy di tell youths say make de no over put dia head for moni as no bi every tin. "No man no di ever flop moni", e add.
Dis wan e sing'am for one of e song, mami bakala, weh e tell youths for work hard, and dream.
"If your dream nova scare you, den you nova start dream", e di send dis message for youths.
Magasco don join plenty big musicians dem for sing but de wan weh e touch e fans na de song with de only Cameroon opera singer, Jacques Greg Belobo.
Magasco say when e do de song and Greg listen, e laik'am and as e be wan do sometin e join for de song and we sing.
De latest song weh e di trend for Magasco e new album, 'Golden Boy' weh yi di promote now na Sokoto weh e di tok about love, and oda tin dem for society.