Eight tins wey you fit do to land dat job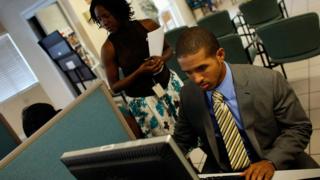 Most times, weda or not you get dat job wey you dey find fit be result of different-different tins wey combine togeda.
From how you take apply for di job, how you take perform for di interview, how you dress and even sef, how you take siddon for chair, all fit follow join hand to decide weda na you go get di work abi na anoda pesin.
I don siddon for panel many times to give pipo work, and based on wetin I don see, I wan share some tips.
No keep space for your CV. If you no get work for some time, find sometin wey you go fit do, even if na internship or professional course. E no good make e be say between 2003 to 2008, your CV dey empty. E fit affect for inside interview.
Dress proper and dress for di work wey you dey find. No be time to pepper anybodi. Plus if you dey find work as accountant, no overdress so dat pipo wey dey interview you no go look you one kain eye.
No cari di company email of wia you dey work now, take apply for anoda job. Use your personal email. So as to avoid tori wey dey touch.
"Tell us about yourself" no be time to dey do hypeman for yourself. Na time to talk about wetin you don do and who you be as e relate to di work wey dey ground.
Remember to relax during your interview. E fit be like dem start generator inside your bodi but remember say na time to relax. So dat wetin you go tok go fit flow proper. Take your time, breathe in. Pause and if water dey, sip small. E fit help you relax.
E no too good apply for anything wey dey below or above di kain work wey you don do and di experience wey you get. But wen hunger nack pesin, and talent dey, feel free to break dis rule.
You fit also wan read:
Funny ways some people take lose dia job
No jobs for Nigerians wey dey China - Diplomat
Cari all di big grammar wey you get for bodi, keep am for pocket. Most of di time na wetin you get for head, more dan how you dey blow grammar dem dey look for.
Wen you dey find work, make e dey clear which kain work you dey find. Wetin dey di advert wia dem say dem dey find workers? Take time look am well-well. Admin Officer and Administrative Officer no be di same tin.
Alkasim Abdulkadir wey share dis tips don siddon for plenti panel to give pipo work.