Menstrual Hygiene Day: Cameroonian woman dem di pieces de bloody taboo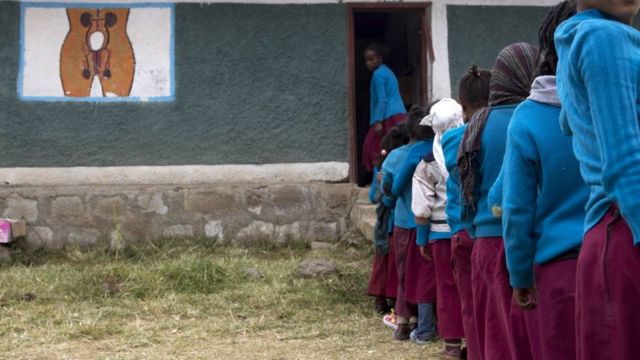 For Menstrual Hygiene Day on Monday 28 May, some woman dem komot for social media for piece de menstruation taboo, tok weti di happen to dem wen de di see dia period.
"Even if ah stain my skirt, trouser, gown e no mean say ah doty", for e Facebook page, rights activist, Bandy Kiki tok as e explain how menses di hambock and discussion follow.
E later tell BBC News Pidgin say, "we get for di discuss dis topic even if e no sweet for break de silence".
Anoda activist for woman issues, Comfort Mussa, komot tok say some taim e period di kam laik tief and e only fit catcham with pad.
Comfort tori about e menses, how e di be free for tokam and na so discussion full e page.
Dis wan na dia way for change how mami dem for Cameroon and Africa before lock dia mop, no fit tok about menses weh na natural tin.
Even if Comfort suggest say make deh give some sexy name for menses dis no go change any tin de only way for break taboo na for tok.
Plenti pipo get how deh di call menses, Red Carpet, Rose, Red Queen, Ruby, Russian flag, painter, flower, Mbra and oda names.
For different part for Cameroon tok be dey with you girls on menstruation and some NGO dem di try for helep ngondere dem for get pad for use wen deh di see dia period.