Samuel Eto'o Fils wan share love with youths dem for Anglophone regions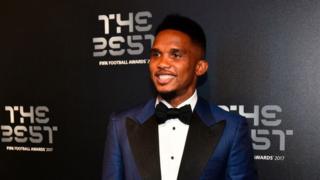 Cameroon striker, former captain, two taims 'African Player of the Year' answer call for, Dr. Nalova Lyonga, Minister for Secondary Education for collaborate for bring peace for youths dem for Anglophone regions.
Na de reason weh Eto'o Fils go meet Minister for tell e say e ready for go evri where with e for tok peace for youths dem.
For now de nature for de partnership nova be clear and Minister for Secondary Education, say deh go shiddon for put de ideas for ground.
"But for now ah do invite e for go Southwest na Northwest regions where deh go organise sporting activities, Minister tok.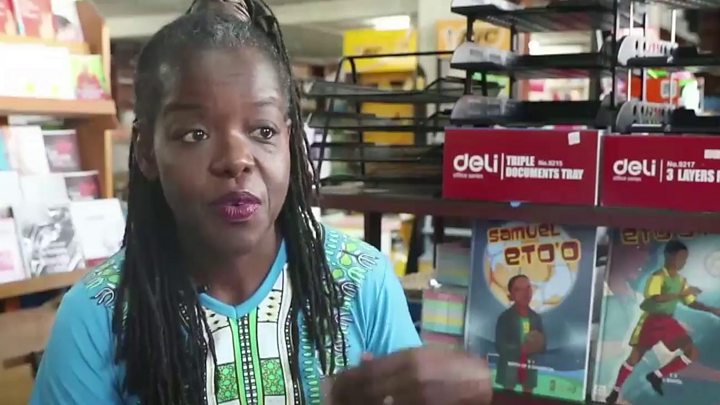 Katakata don take chair shiddon for Anglophone regions dem since 2016, some pikin dem di fear for go school, deh don burn school and government forces di fight with secessionist di make life difficult for young pipo.
But Samuel Eto'o too get small idea how e wan give back for de pipo weti football give e.
"Football don give me all tin, if ah bi win de best jersey for de world na for seka football and na also education weh receive for ma parents dem. Ah create plenti feelings for Cameroonians and ah get love for give dem back".
So Eto'o don set for share e experience with young pipo dem for make dem dream.