Anglophone crisis: Goment want take care for e displaced pipo for kontri and Nigeria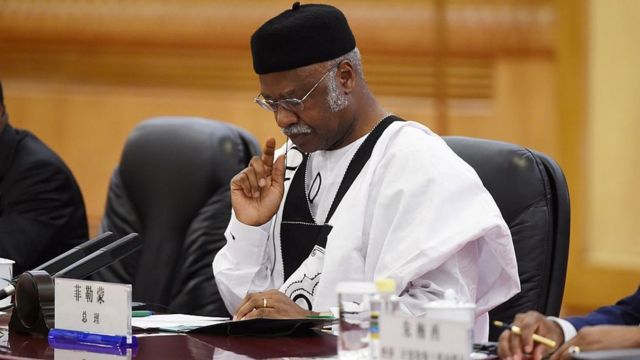 Since weh de Anglophone crisis start nearly two years na now weh goment wan take care for e displaced pipo for kontri and for Nigeria.
Prime Minister Philemon Yang disclose goment plan weh e go first check for give basic tins laik food, wata, sanitation, place for sleep and oda tins.
For give de assistance for about pipo dem, goment say e go need FCFA 12, 716,500 billion. Dis moni go komot from goment budget, fund raising and from international community.
De crisis weh e hit anglophone regions since 2016, don make say schools no di go as before, stop pipo dia business, kilings and destroy public property, di make pikin dem di fight with guns and manipulation weh e di go on for social media and abuse population.
Now so, na about 74,966 pipo dem run from their village for go oda villages for kontri, plenti na for southwest with 66 412 and 8554 for Northwest region, den 21,000 pipo dem dey for Benue, Taraba, Cross river and Akwa Ibom states for Nigeria.
Goment say e don already settle pipo for Ekidi and Bombe Bakundu for Mbanga nd de pipo for Lebialem for Fongo Tongo, give dem chop, place for sleep and toilet tins.
For weti weh e remain, goment go build houses dem weh deh destroy, visit refugees dem for Nigeria, fis hospital dem and try make pipo dem go back for dia business dem.
Na ministers for decentralisation and external relations go coordinate de humanitarian response with UN e support.
Elite dem for Northwest and Southwest regions don announce say deh go hold solidarity fund for helep de pipo dem for Northwest region.