CUPP: Four tins Nigeria new opposition join-bodi party wan use win 2019 Elections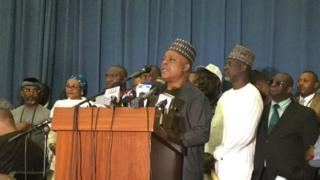 Before Nigeria main opposition party Peoples Democratic Party join bodi on Monday wit thirty-eight oda political parties and movement to form coalition, di sign don dey ground say sometin dey come.
"Coalition never ever win to remove incumbent president from power for Nigeria, merger fit work like wetin happun for 2015, but say dem just come togeder to endorse candidate e never work, but there is always a first time." according to Japhet Omojuwa wey dey chook mouth for kontri man
Coalition of United Political Parties (CUPP) na im be di new join bodi name of Nigeria main opposition.
Four tins CUPP wan use win Nigeria 2019 Elections
No be only political parties join-bodi to make up CUPP, movement like di Nigeria Intervention Movement- 3rd Force inside also dey inside.
CUPP never be political party yet, but as soon as INEC allow dem, dem say dem go register am as political party, according to co-chairman of Nigeria Intervention Movement Tafawa Balewa tok give tori pipo.
Aside from PDP, r-APC and Obasanjo ADC follow join for dis new coalition along wit more dan 30 odas.
Di plan according to CUPP na to bring back Nigeria to where e suppose be, dem plan to submit one presidential candidate and dem go use PDP asset and influence to achieve all dia goal.
Dis coalition reach to beat Buhari?
Former President of Nigeria Olusegun Obasanjo write letter give President Muhammadu Buhari about di way e dey run tins, wen dat one no work , e do about turn chook hand for politics again.
Obasanjo movement, Coalition for Nigeria join African Democratic Congress Party to get platform to change tins for 2019.
"Di new Coalition of United Political Parties get at least 7 rich, powerful pipo wey get presidential ambition, dis one go be problem because afta di primaries plenti of dem go vex comot." According to Omojuwa.
"Nigeria politics dey very very unpredictable, incumbent dey wey dem go fit defeat but e depend on weder we get opposition wey go fit come togeder to defeat am." Im add tok.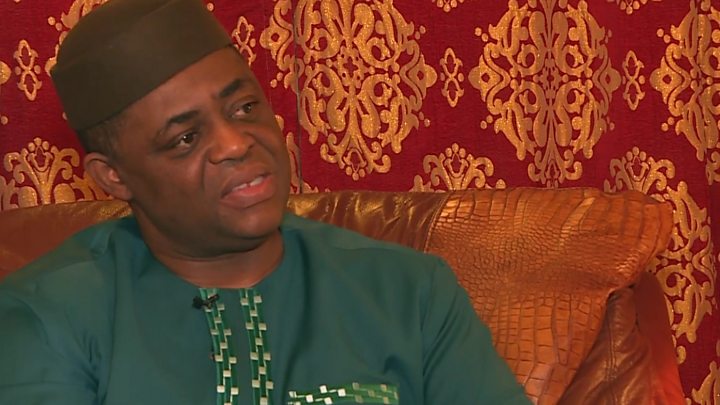 List of some of di parties and movement wey form CUPP
1 Action Alliance (AA)
2. Alliance for Democracy (AD)
3. Africa Democratic Party (ADC)
4. Action Democratic Party (ADP)
5. All Grand Alliance Party (AGAP)
6. Action People's Party (APP)
7. Advanced Congress of Democrats (ACD)
8. Better Nigeria Progressive Party (BNPP).
9. Democratic Alternative (DA)
10. Democratic People's Party (DPC)
11. Grand Democratic Party of Nigeria (GDPN)
12. Green Party of Nigeria (GPN)
13. KOWA Party
14. Labour Party (LP)
15. Mass Action Joint Alliance (MAJA)
16. Masses Movement of Nigeria (MMN)
17. National Conscience Party (NCP)
18. New Generation Party (NGP)
19. National Unity Party (NUP)
20. Nigeria Intervention Movement (NIM)
21. People's Alliance for National Development and Liberty (PANDEL)
22. Peoples Progressive Party (PPP)
23. People for Democratic Change (PDC)
24. Providence People's Congress (PPC)
25. Reformed All Progressive Congress (RAPC)
26. Restoration Party of Nigeria (RPN
27. Social Democratic Party (SDP)
28. Unity Party of Nigeria (UPN)
29. All Grassroots Alliance (AGA)
30. National Interest Party (NIP)
31. Nigeria Democratic Congress Party (NDCP)
32. Progressive People's Alliance (PPA)
33. Young Democratic Party (YDP)